When Shashank asked me whether I want to join him for a bird shooting at Manchanabele, I immediately said yes. Even though I didn't have proper equipment to shoot birds, I joined him, as it had been a long time since I went out on a bike ride.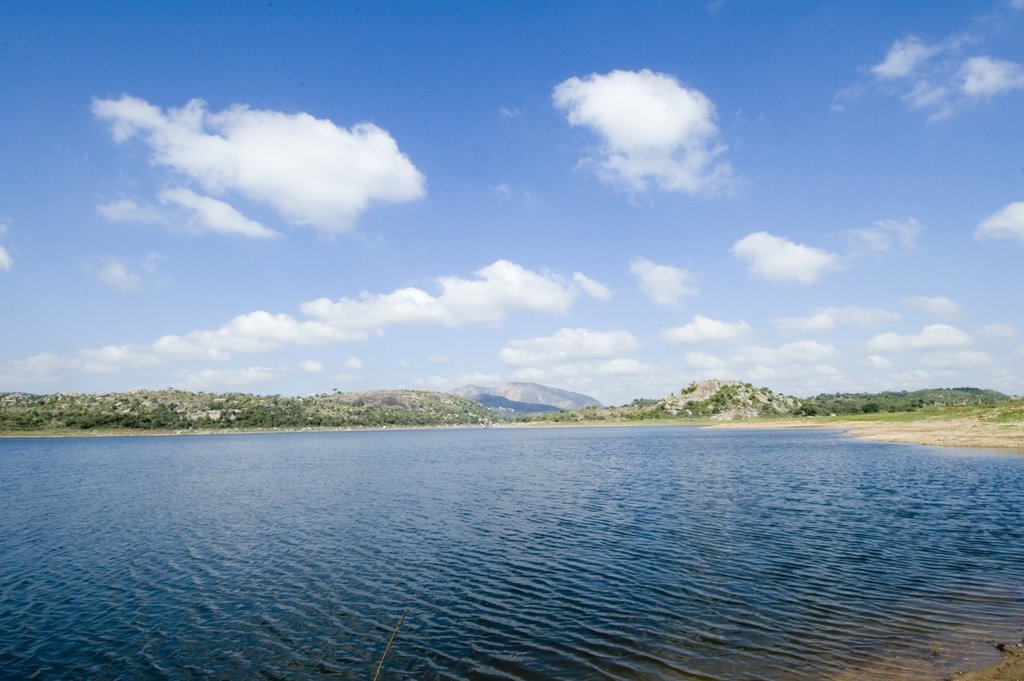 About Manchanabele dam:
It's a less known, small water dam approximately 40-45KMs from Bangalore and the dam is built across river Arkavati. This is a nice place for bird-watchers with plenty of resident and few migratory birds.
On that lovely Saturday morning (11th Nov, 2006), we started off around 6.30 on two bikes – Shashank on his Fiero and me on my Pulsar. Soon we were rolling on beautiful Mysore road (SH17). On the way we bought snacks & water for breakfast as no food is available at the dam so early. Took a right near Rajarajeshwari Dental college which leads to the famous 'Big Banyan Tree'. When we reached the banyan tree, not many visitors were there as it was too early. We proceeded toward Manchanabele, which is another 8-10KMs from Banyan tree.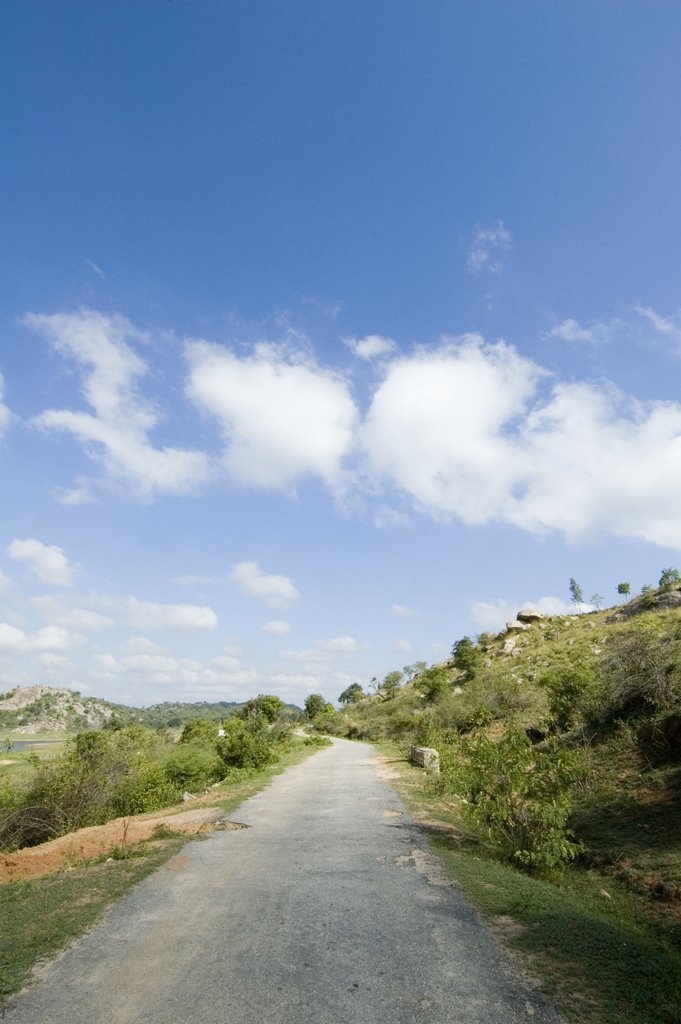 We reached the place around 8AM, with few stops on the way to shoot birds. It was a great learning experience for me. Birds watching and their life was kind of totally new world to me. Shashank was patient enough to answer my queries and stupid questions. Except for one or two Brahminy Kite shots, I was just a bird watcher and watching Shashank capturing birds. We stayed there till 2 in the afternoon. And took the same route to reach home back exhausted, but content with the day's learning & experience.
Birds sighted:
Brahminy Kite
Green bee-eater
Pied Kingfisher
Swift
Purple-rumped Sunbird
White-browed Bulbul
Indian Robin
Pied Bushchat
Oriental Skylark
Woolly-necked Stork
Black Drongo
Red-wattled Lapwing
Golden Oriole
Brahminy Starling