There are so many things in life we see on a day to day basis and completely ignore it or goes unnoticed. You pass by them as if it doesn't exist and notice only when someone points that out. That happened to me recently when my four year old niece popped up a question to me. "Why is this pillar here in the middle of the road?" was her question. Tandaga, I have been to this place many times. Almost all of them during the summer vacations when I was in school, visiting my aunt. Few months ago, I was there again after a long time. That's when my niece pointed out the pillar (Garudagambha, the stone pillar in front of the temple). The Garudagambha lead my eyes to an old temple – Channakeshava temple.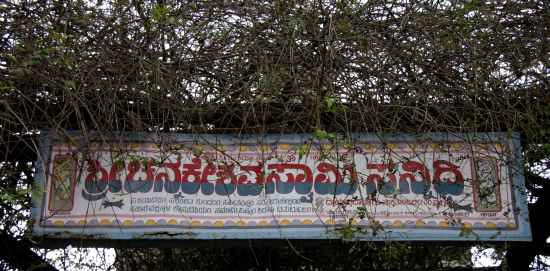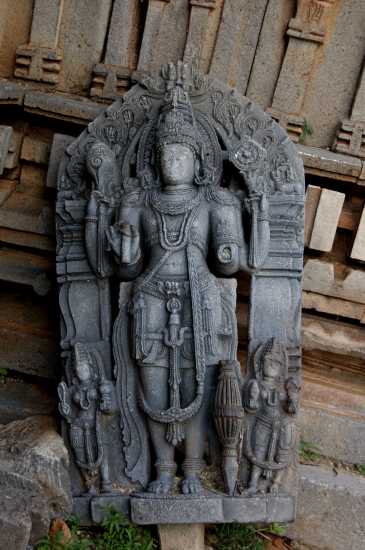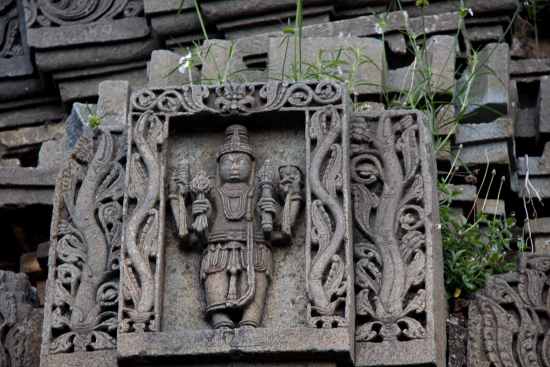 Tandaga is not new to me, but the Channakeshava temple I was staring at looked completely unfamiliar to me. I was staring at a old small temple which was in complete shambles. It was almost dark, hence decided to leave the camera at home and went to have a look around the temple & its premises. Childhood memories slowly darted into my mind as I walked around – it was the same temple where I had spent quite a lot of time playing marbles, hide & seek and other games with my cousins.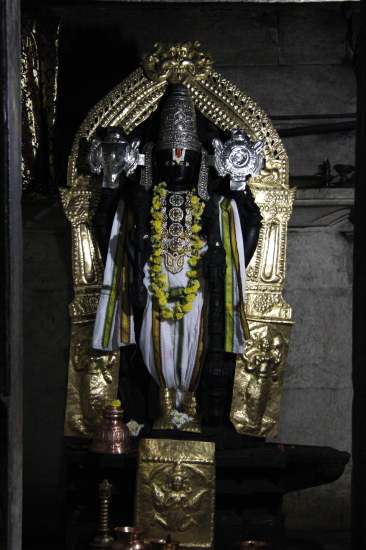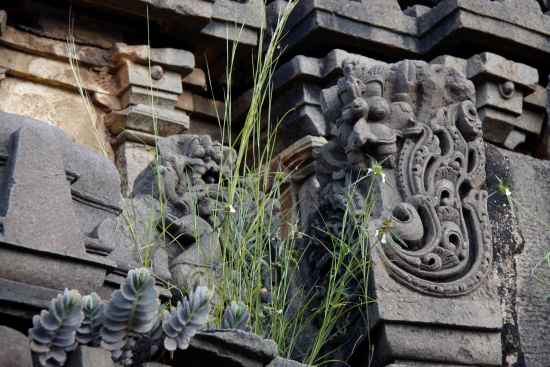 Next day I went again with camera in hand. The temple, though daily rituals are being carried out, it is completely neglected. Shrubs and bushes have taken over the temple completely – right from the board to the temple gopura. Most of the statues on the outer walls are damaged. Temple premises is used to dry clothes and to tie cattle. I came to know from the temple priest that the villagers cleaned off the plants and shrubs few years ago. Cleaning it again would be quite dangerous and temple might get damaged too. With my very limited knowledge on architecture, I deduced that it might be a temple built by Hoysalas. Reasons being – it is a Vishnu temple, proximity to Belur and Halebidu, and sculptures on the outer walls of the temple. But the priest claimed it was built by Chalukyas. Be its a Hoysala temple or Chalukya's, what the temple needs is immediate attention from the concerned authorities.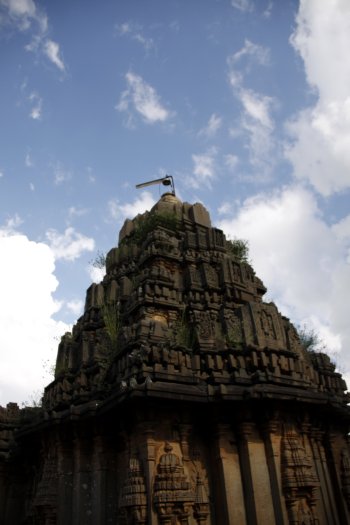 While I was there, I missed out getting to know about a legend. Read it here on Dhiraj's blog.