Cricket to an Indian is what weather to a British – a conversation starter. If I've to be a bit superlative, I can say Cricket runs in most of the Indians' blood. For a person like me who is one of those millions that follow cricket, visiting Lord's cricket ground was a must. During my six months stay in London in 2009, I set out visiting places on weekends. At last when I roamed around in the Lord's stadium, I was delighted. But at the same time, I was a bit disappointed to not to see Rahul 'The Wall' Dravid's name on the honor board – who missed scoring a century by just five runs.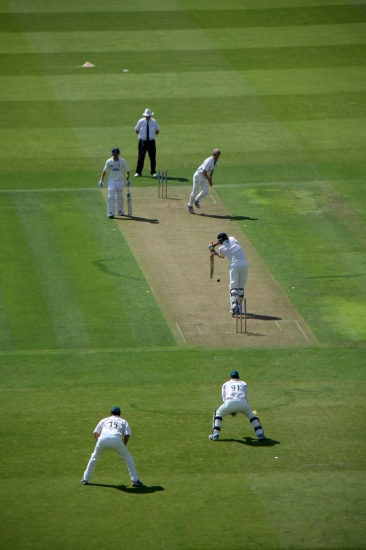 While it took fifteen years for Dravid to get a century at Lords, I was back again in Lords within 2 years – just to see Dravid's name on the 'Honor board'. But I chose a wrong day to visit the stadium – which was a match day and visitors are not allowed in the pavilion on match days. The match was between Berkshire and Hertfordshire counties.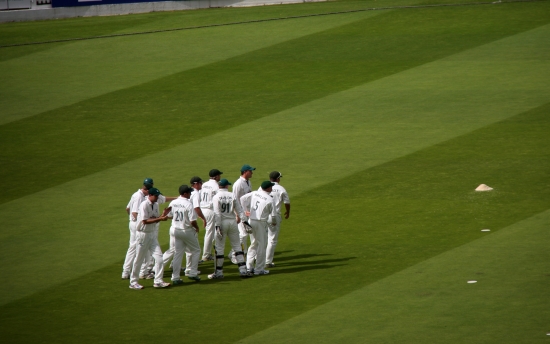 Instead of getting to see the honor board, I had an opportunity to witness few deliveries from the commentary box. While there was a buzz in the commentary box taking in the beautiful view, it died down as the bowler started his stride for his delivery. The batsman tried chasing a wide one and edged it effortlessly. The ball flew between the wicket keeper and the first slip, amid the oohs and aahs coming out from everyone in the press box. The next delivery was a similar one to the first delivery and the batsman repeated the mistake again and edged it for the second time. This time the keeper was quick to react and pouched the ball. Watching a fall of wicket form the press box compensated with the missed chance to roaming around the pavilion.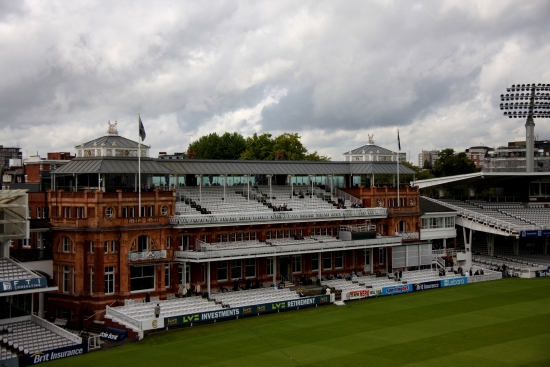 Here is a view of the good old Lord's pavilion from the stands.