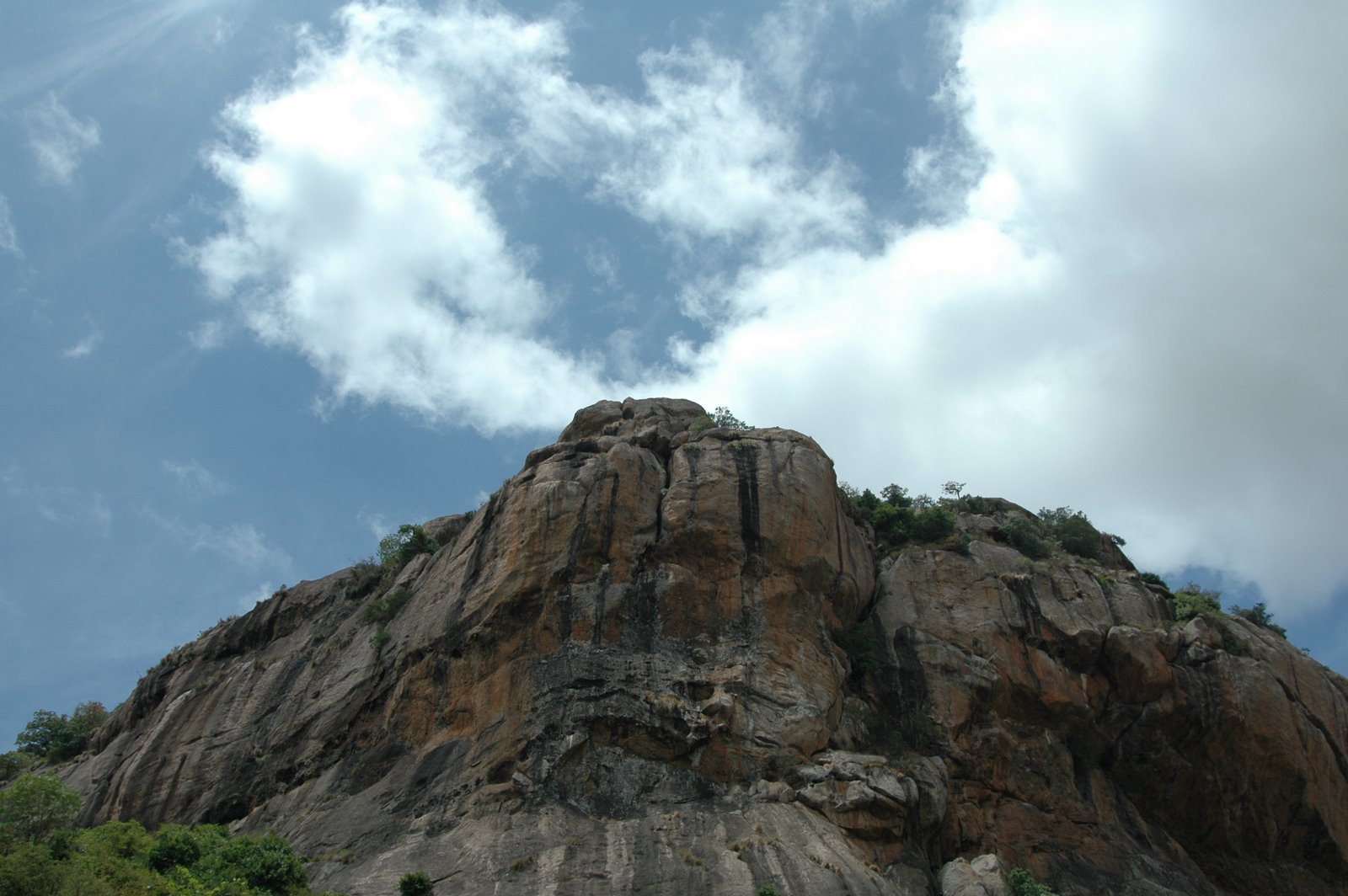 The story dates back to Aug 2006, when I came across some nice photos of this small hillock Achalu betta (or Achchalu) on DKM's blog. Collected information from DKM on how to reach the place & four of us started in a car. It was nice drive on the countryside and we took our own time to reach the place. We had a small pit-stop en-route near a village where SJ got busy shooting birds. The rest of us had a nice time talking to the village kids who were helping their parents in the farm. And then we packed breakfast at Kanakapura and proceeded towards Achalu betta.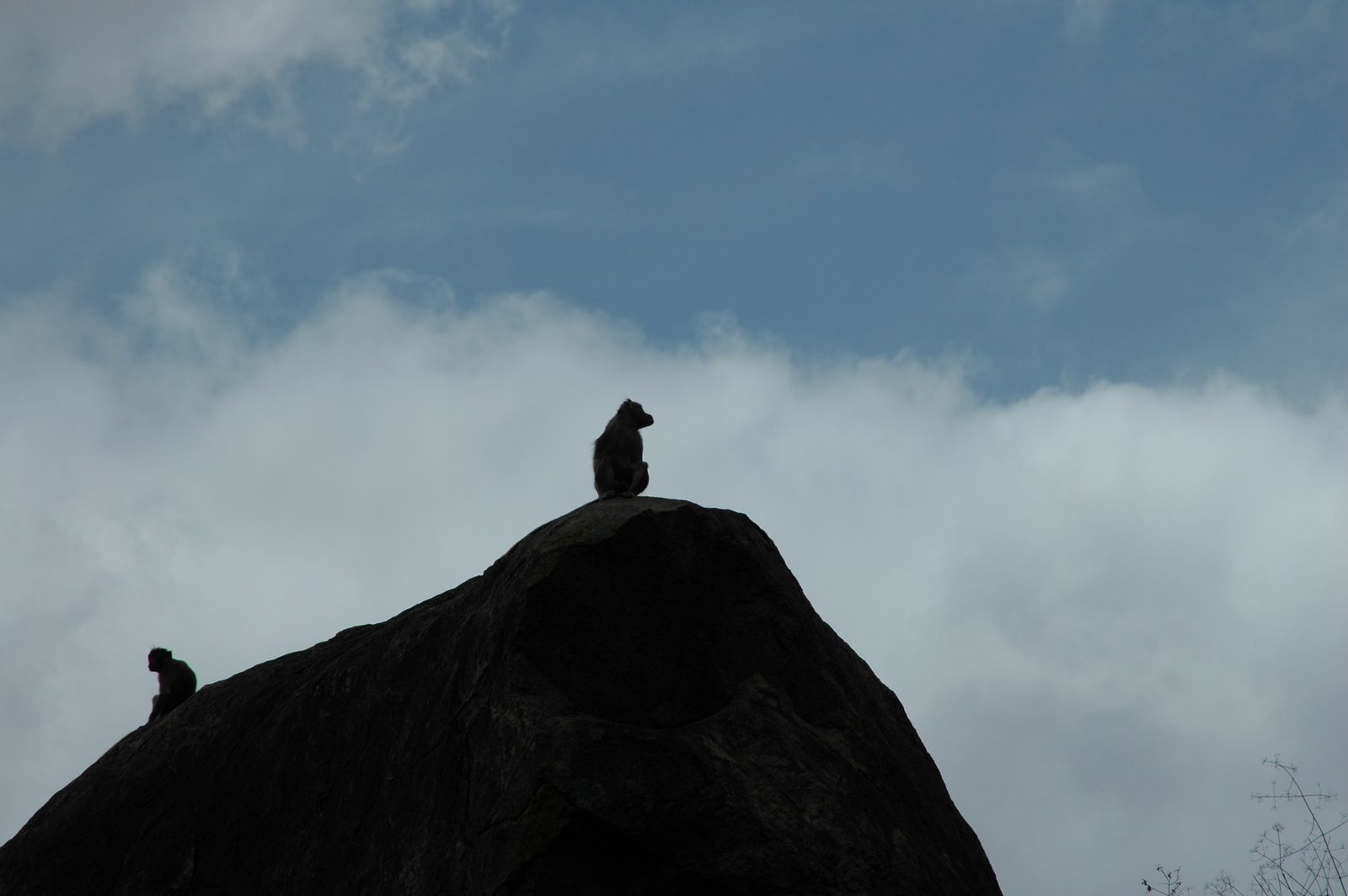 Achalu betta is right beside a sleepy village of the same name Achalu. Achalu village is approximately 15 KMs after Kanakapura. Just as you enter the village from the main road, there is a small pond. Unfortunately the pond was dry and there was no water when we were there. To reach the foot of the hill, you need to cross the village through a narrow lane. When we asked an elderly villager for directions, he called a small kid to show us the way. Two of his friends joined him, and they were our guides for the whole day.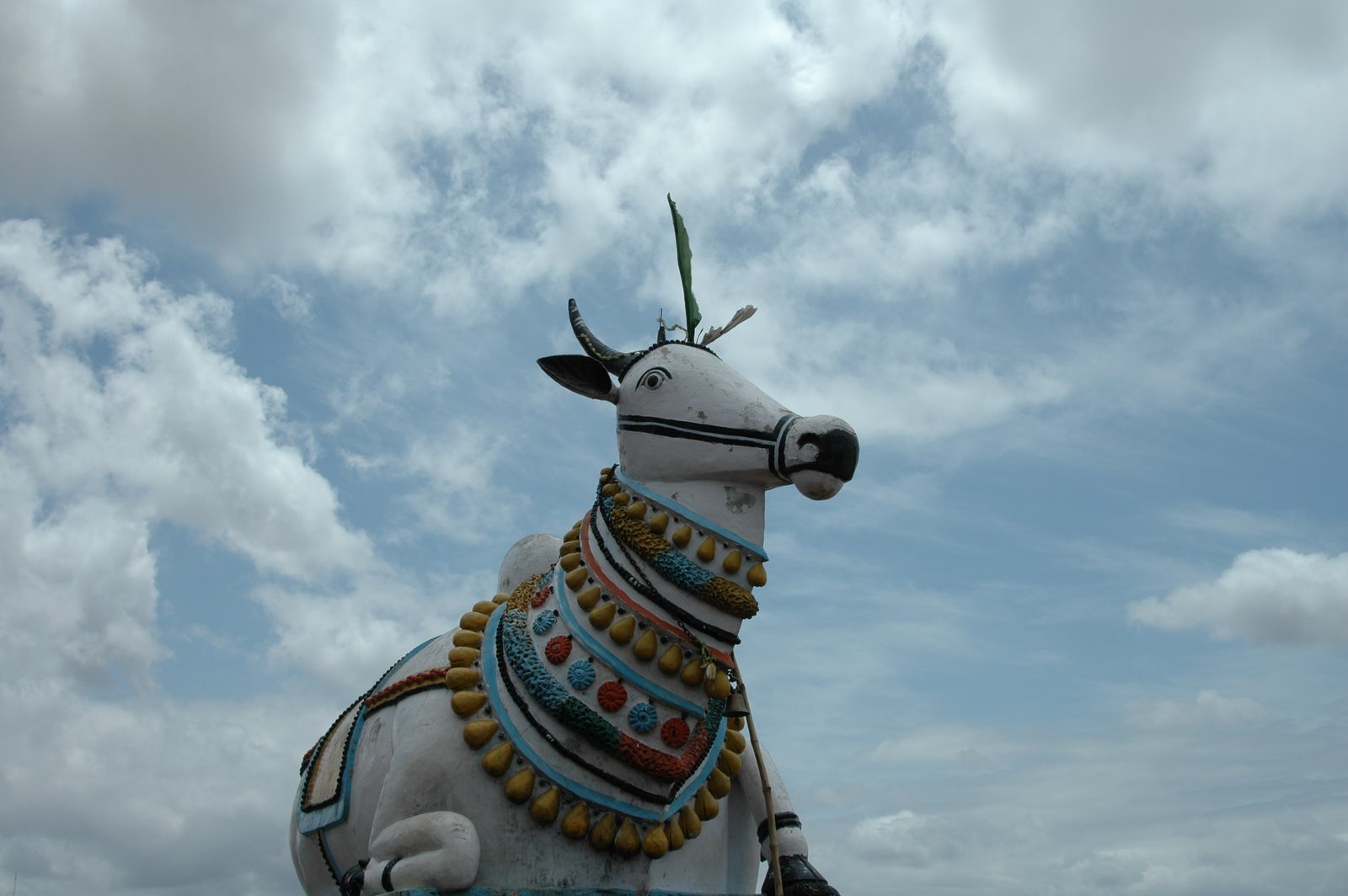 We parked the car at the foot of the hill. We finished our breakfast before we started the climb. The hike is quite easy and can be completed in less than an hour. Achalu betta is a rocky hill covered mostly of shrubs. There is a Muneshwara temple and a Nandi statue at the top. The hilltop offers a panoramic view of the landscape. On the way up, we stopped many times for clicking photos and spent an hour at the top listening to the stories told by our little guides about the village and the festival that happens every year at the top.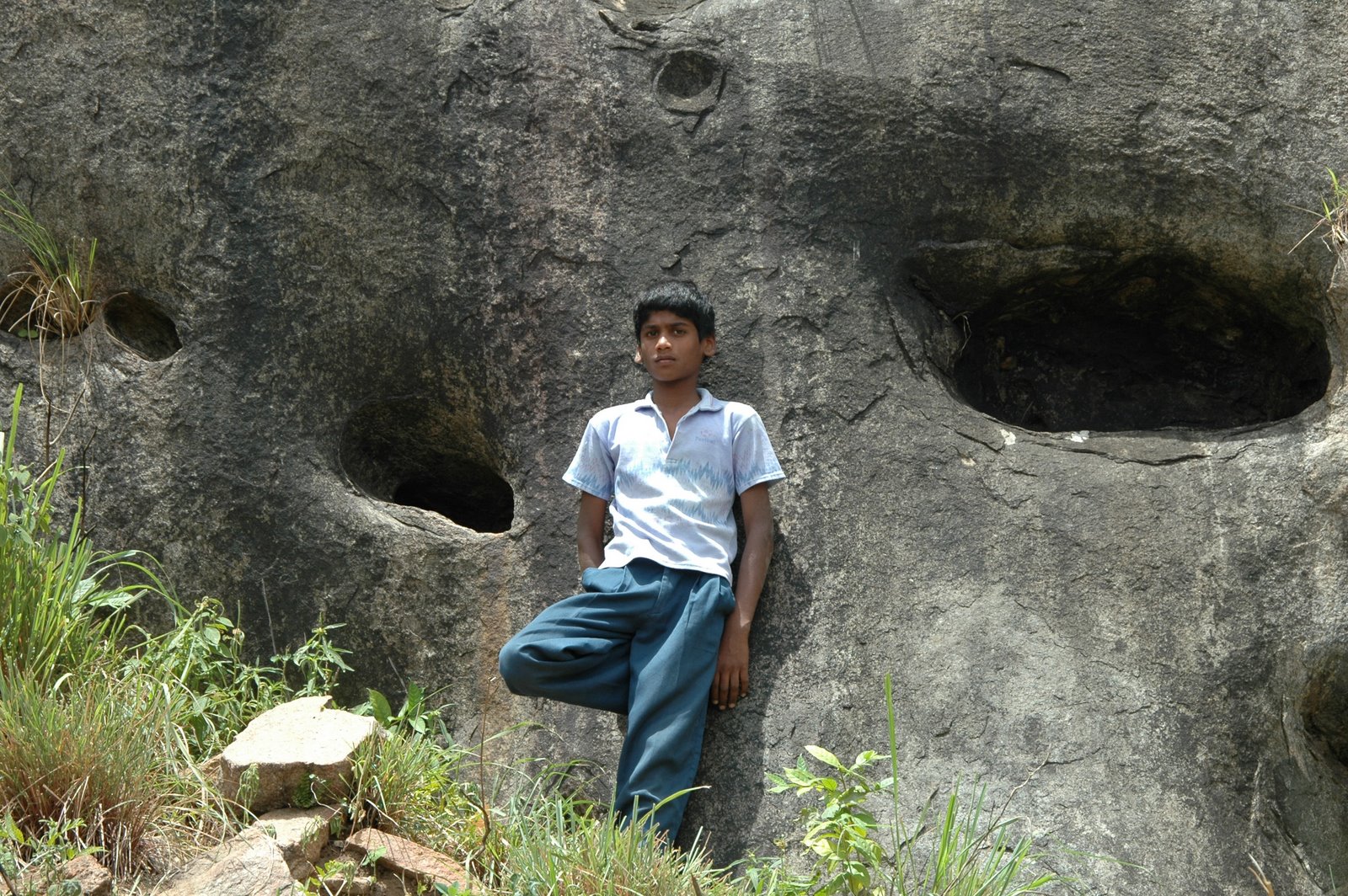 Getting down was easier and it took us less time. We bid adieu to the three musketeers and in less than 2 hours we were back stuck in a traffic jam in Bangalore.