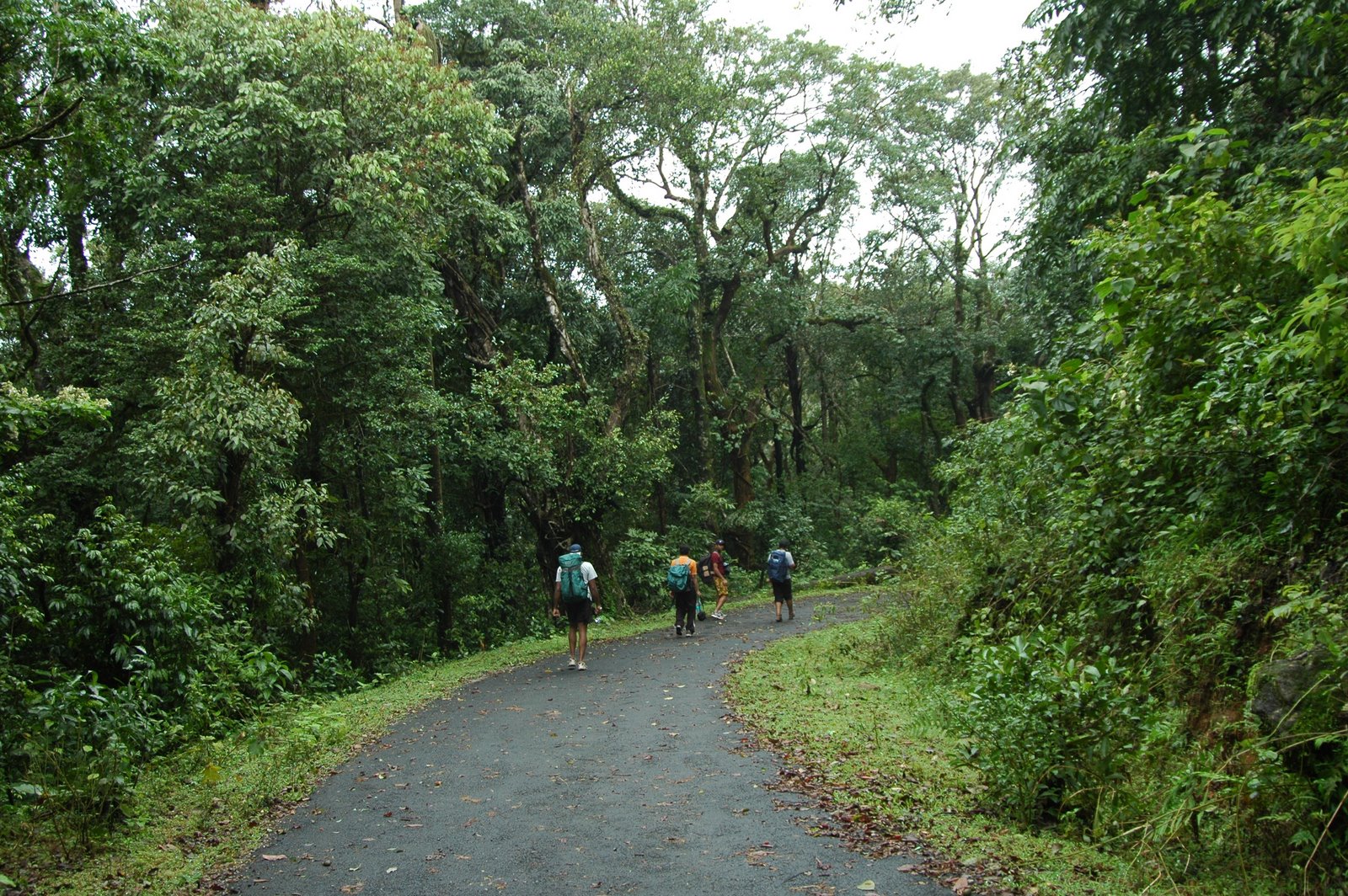 My third visit to Western Ghats in less than two months period. First one to Sharavathi valley & next one to Kudremukha range. This time we were heading towards Kumara Parvatha or Pushpagiri, which marks as a boundary to Kodagu (Coorg) & Dakshina Kannada districts of Karnataka. But this time we started on a wrong foot.
Our plan was to start trek from Somawarapet side, camp near the summit on day one & then get down towards Kukke Subrahmanya on day two. But instead of booking bus tickets to Somawarapet, we landed in Virajpet on that Saturday morning at 4.15 AM. From Virajpet we changed two busses to reach Somawarapet via Madikeri. By the time we reached Somawarapet, the only direct bus to take us to starting point had already left. After breakfast at Somawarapet, we took a bus till Kannahalli Katte & the conductor of the bus arranged for a jeep to take us to Beedahalli or Beedalli – trek starting point.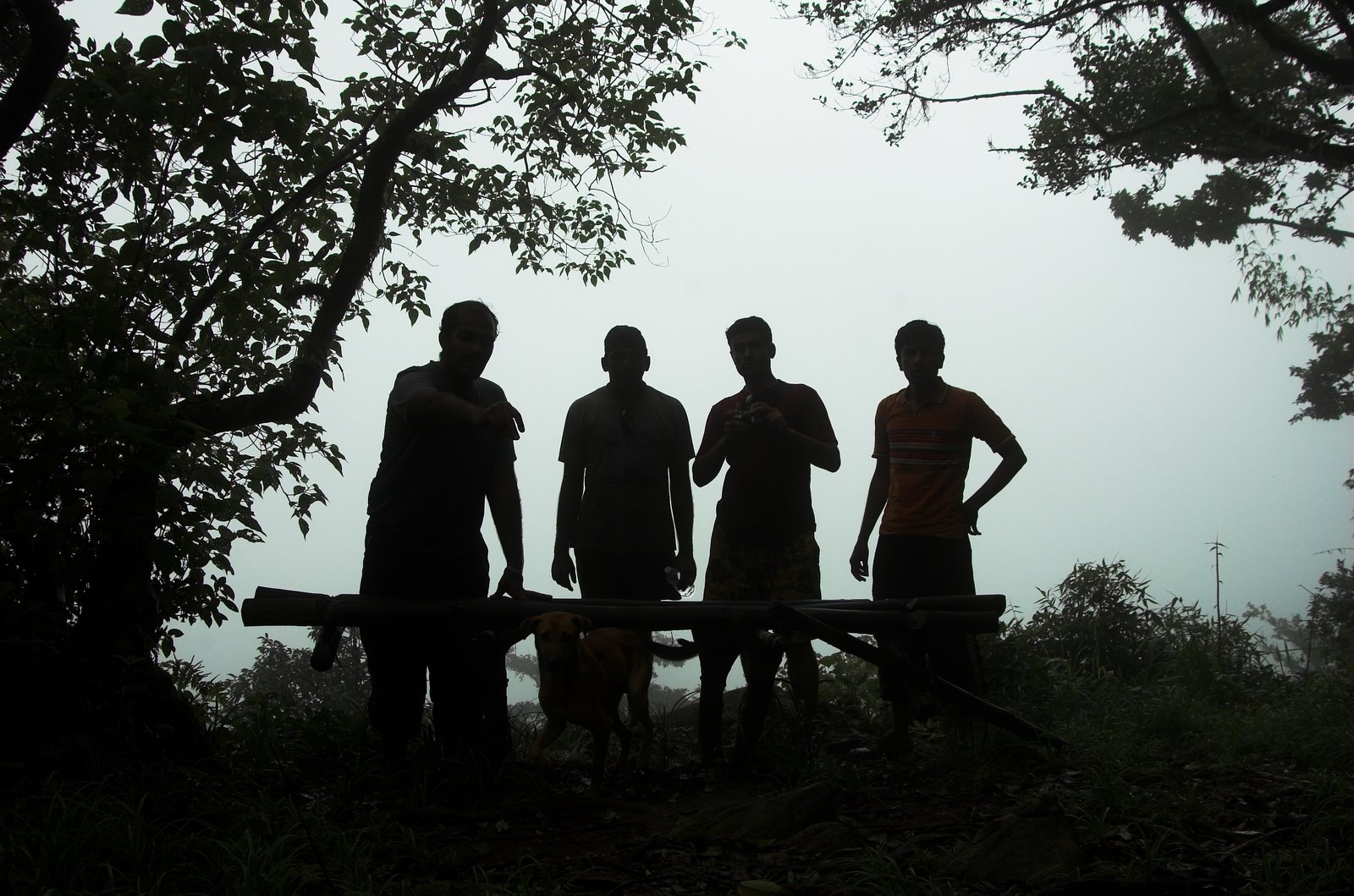 It was cloudy & started drizzling when we started our trek. Initial 3 KMs is along well laid road till the village 'Heggade Mane'. There is a temple in Heggade Mane where one can pitch camp there. We were still discussion our options whether to go ahead to the peak or camp near the temple as it was already 2 PM. Finally we decided to trek further. After getting permission from the forest office (a small one room office further down from the temple), we marched ahead. As it was monsoon, there were plenty of water streams which we had to cross during our ascent. With every step, leeches started attacking us. Initial half an hour we stopped here and there to rub tobacco leaves & snuff powder to get rid of them. And later we got tired of it & let them suck our blood.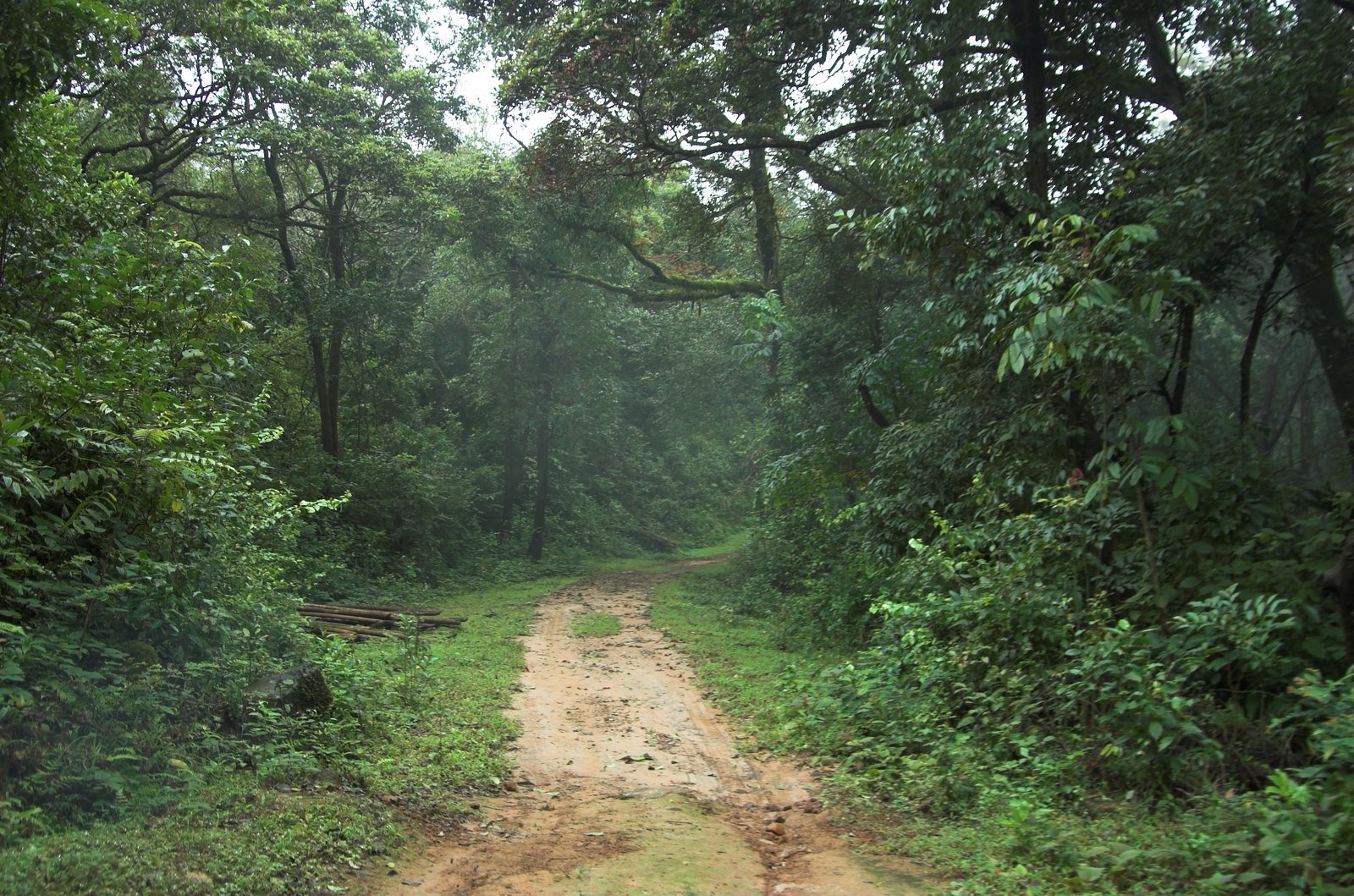 Race began between us & the Sun. Initial stretch from the forest office is a gradual gradient. We moved quickly through the thick forest. Sunlight was a rare commodity as it was cloudy & rain pouring. After two and half hours of trek rain gave away & we were halfway to the peak. At 5, we stopped for lunch. By the time we finished lunch, it started raining again. That's when we had to take the hard decision of turning back. We decided to return to Heggade mane & camp instead of trying to pitch tents in the dark on a windy, rainy night & donate half of our blood to leeches.
It was around 7 by the time we reached Heggade mane & spent the night at priest's house. Slowly one by one drifted to sleep with determination of hiking Kumara Parvatha post monsoon & plans of visiting Mallalli waterfalls next day.