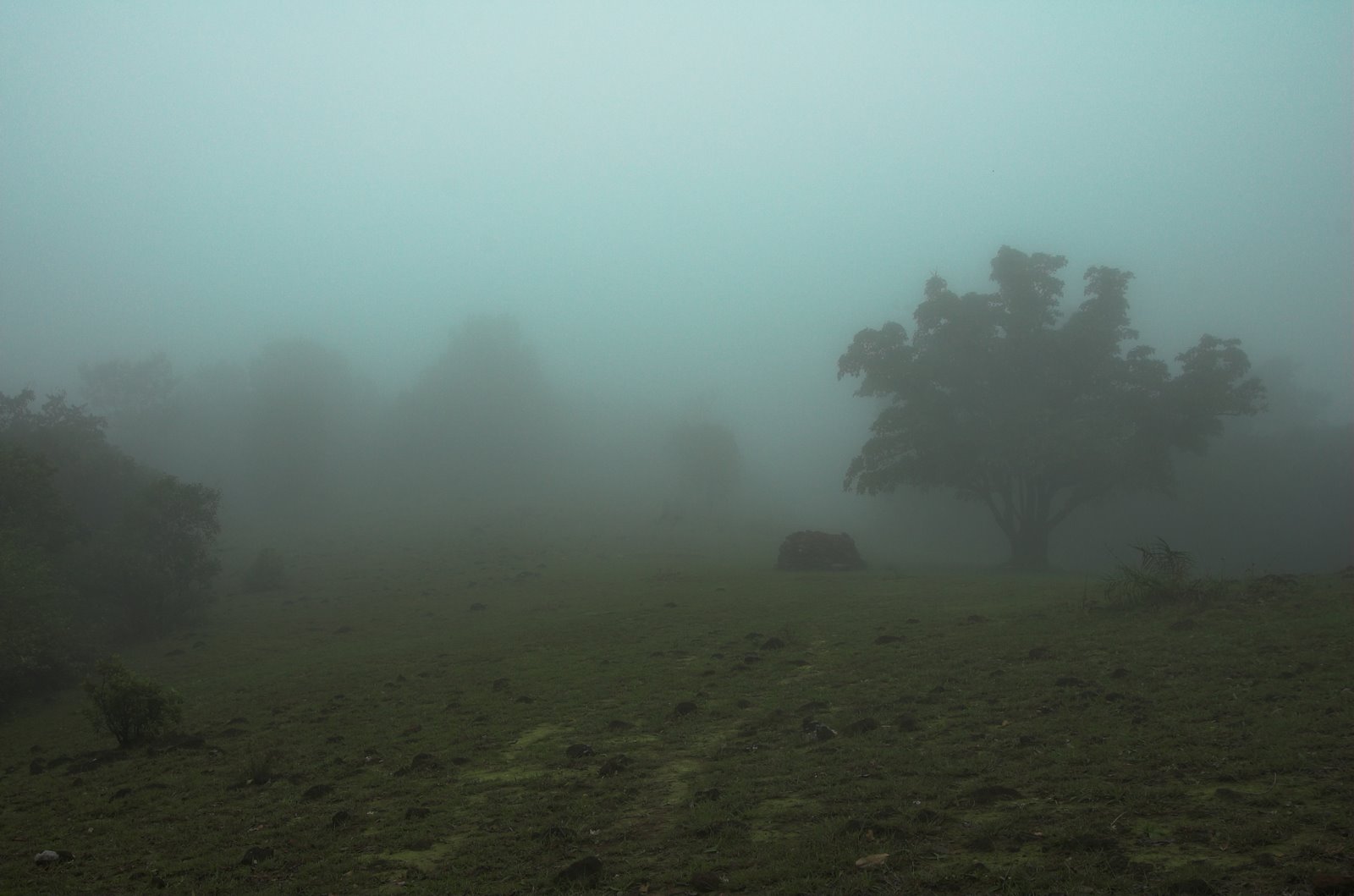 After a disappointing day the previous day, we woke up to witness a beautiful & peaceful morning. All of us were in a good mood for two reasons. One, rain god was in a good mood and spared us from getting drenched the second as well. Two, a visit to Mallalli falls was on the cards. We repacked our backpacks, thanked our hosts & started back towards Beedalli. We were bit late to reach the place & we missed the bus again. Luckily a jeep was available and owner of the jeep agreed to take us to Mallalli falls & then drop us at Somavarpet.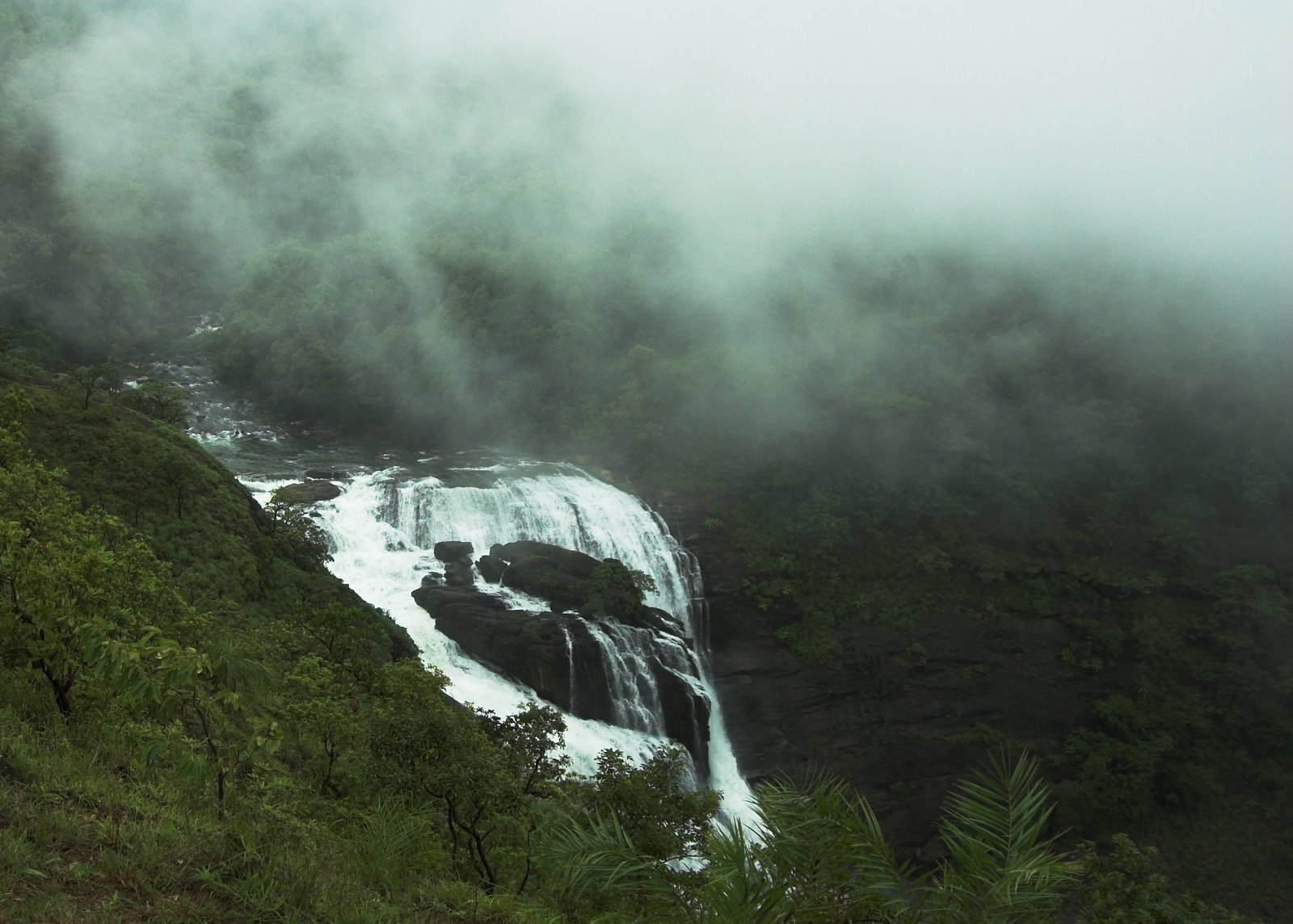 To reach Mallalli falls, one has to take a deviation at Hanchinalli. Hanchinalli comes 2 KMs before Beedalli when travelling from Somavarpet towards Beedalli. From Hanchinalli it's a bumpy jeep track for 2 to 3 KMs. And then a walk for almost a kilometer. It was completely misty even at 11 in the morning. The end of wonderful walk brought us to the view point which gives us a majestic view of the falls. Though we had lots of time, we decided not to go down to the foot of the falls, as it was very slippery on the rocks.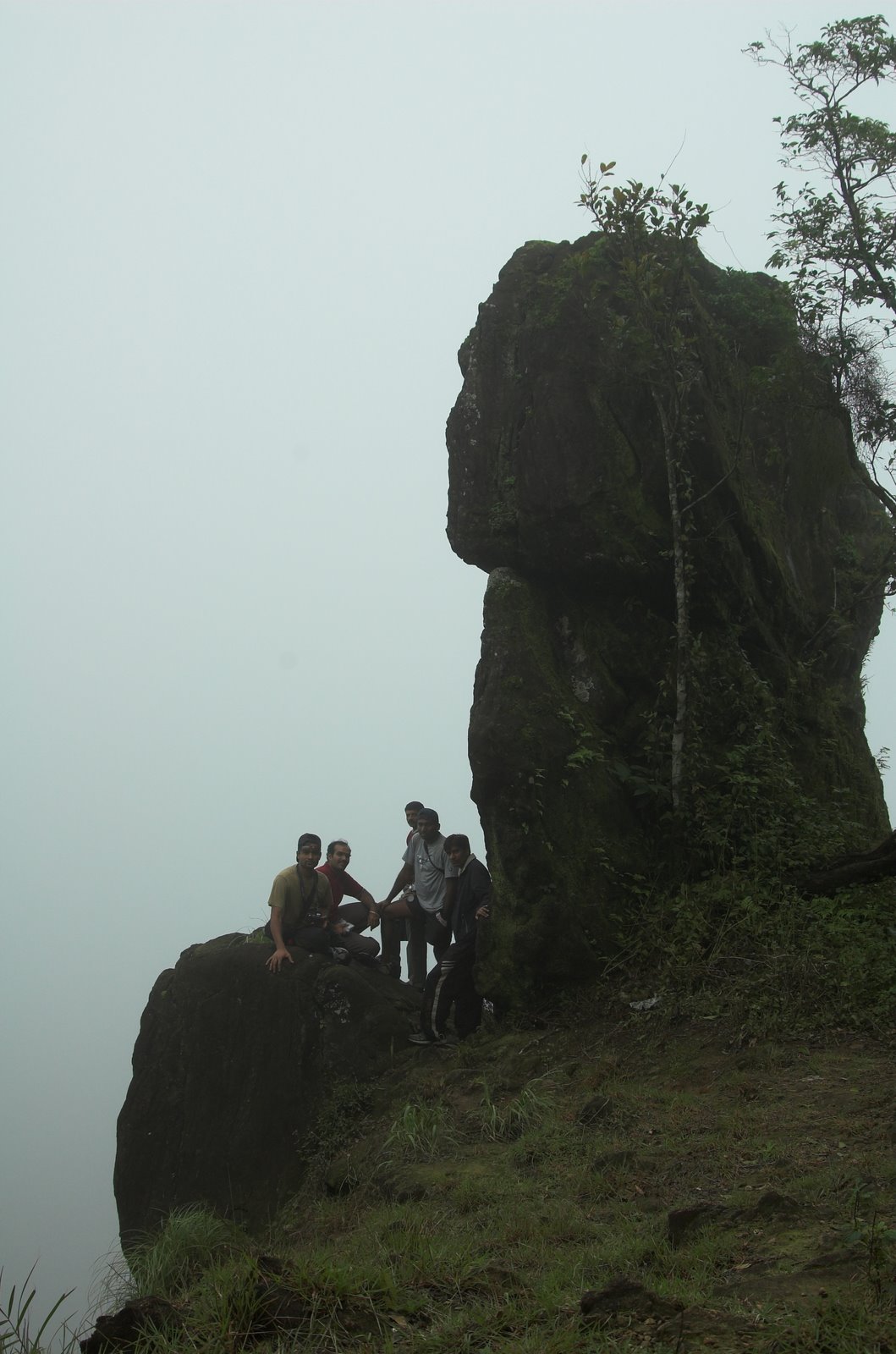 We spent a quality time over there, enjoying the roaring waterfalls. And then headed back home. A jeep journey till Somavarpet, a quick lunch & then back to Bangalore by bus. End of another wonderful weekend & still Kumara Parvatha peak unconquered.
My visits to some of the waterfalls during my wanderings: