Beginning of the story – Beginning & Bheemeshwara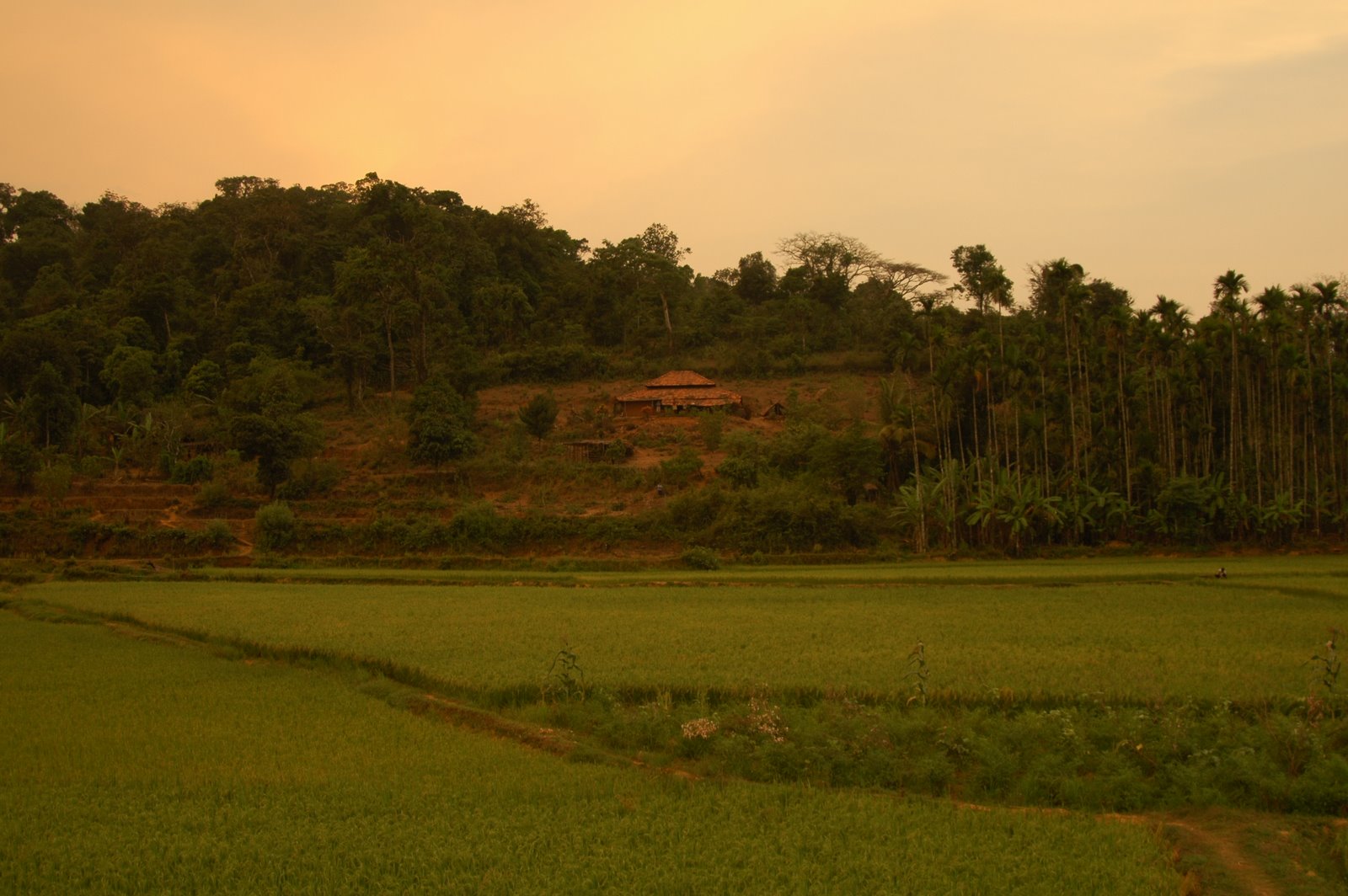 Sampath & Nayana poured a bucketful of water on our hopes of taking a quick nap. They urged us to start immediately. Time was slipping by. It was already 5PM, the race was on between us and the Sun God. We packed quickly and our second leg of the day started. Initial stretch was a pretty steep hike. With filled stomach, weary legs, heavy backpack, we progressed slowly. Our intention was to cover the steep stretch before sunset. We hiked non-stop amidst dense forest for half an hour to reach the peak. From then onwards it was almost flat land with small gradients going up and down. We stopped for 5 minutes at the peak, sat silently listening to the natural sounds around. Ah! what a bliss it was!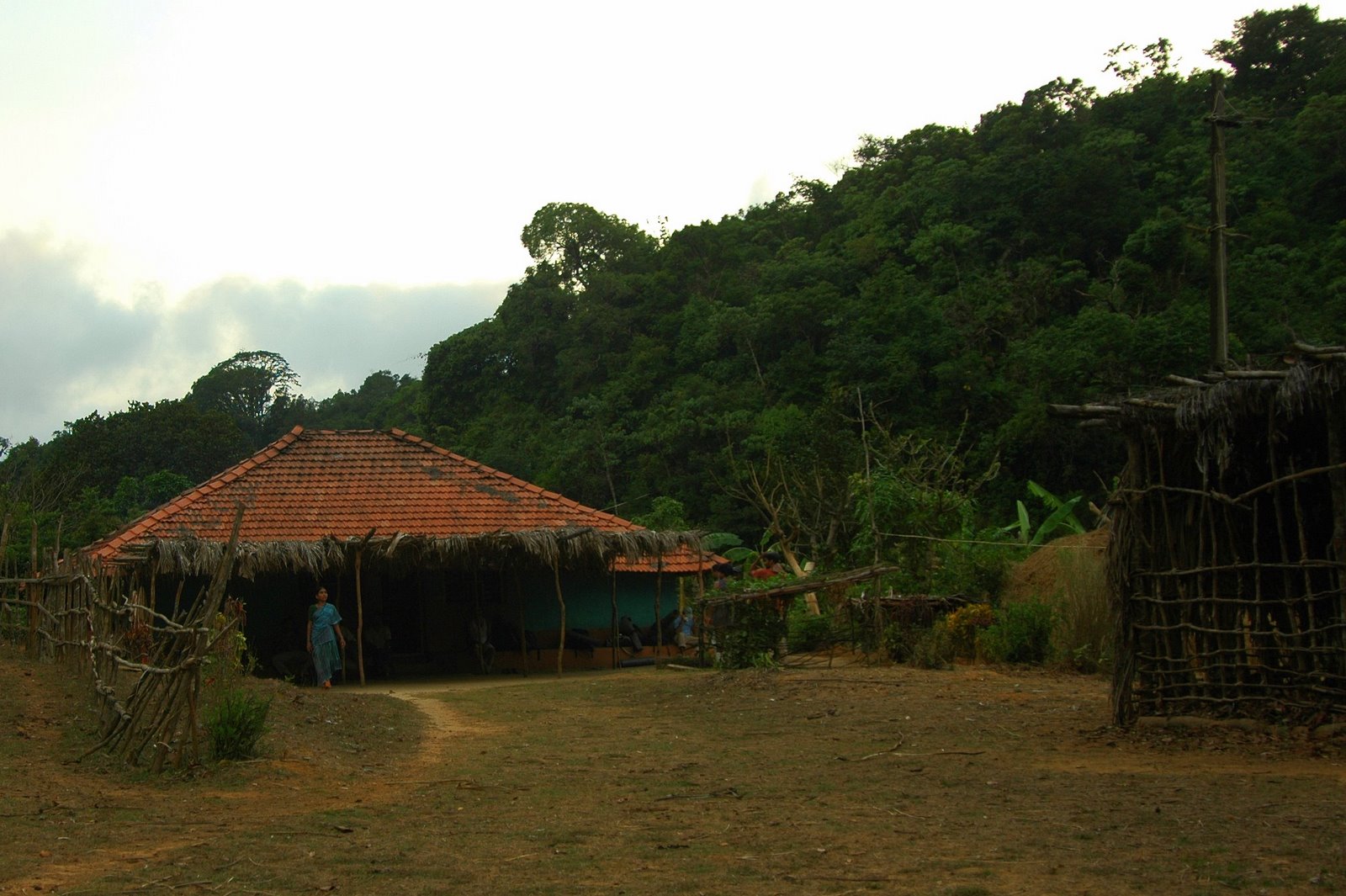 Energy recharged, we continued. From then onwards it was like a jeep track till the village Mayyalli, our next pit-stop. We walked leisurely as we had no other major steep hike to be covered. The lone house @ Mayyalli village was like visiting a relative after a long time. They spoke with us as if we knew them from ages. I was bowled by the hospitality of the people over there in Sharavathi valley. Sampath & Nayana knew them since they are regular trekkers in that region. We spent a good 20 minutes there. Few photos clicked and we were on our way.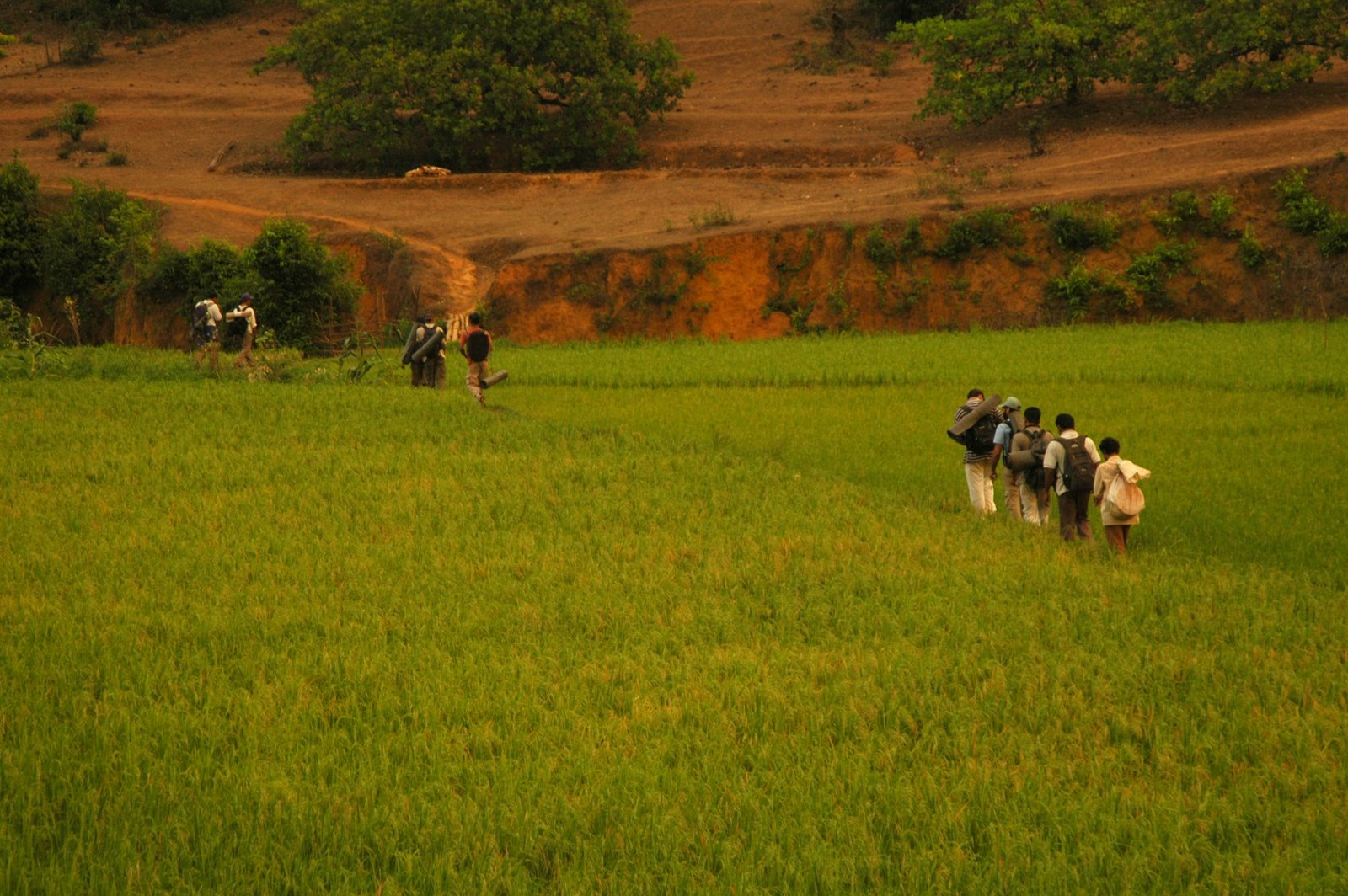 Enroute, we had to cross paddy fields walking through them. In one place moving like a train one behind the other for almost 400-500 meters. Rest of the journey was similar, slow paced, walking through fields – paddy, sugarcane. We passed 3-4 villages on the way, where villagers spoke to us very nicely. Many of them enquired our route and asked us to take rest & offered water – which you never find in any of bigger towns in India. 7.45 PM, finally reached our destination – Halgodu village. Village comprising of just one house of Mr. Jinadatta Gowdaru.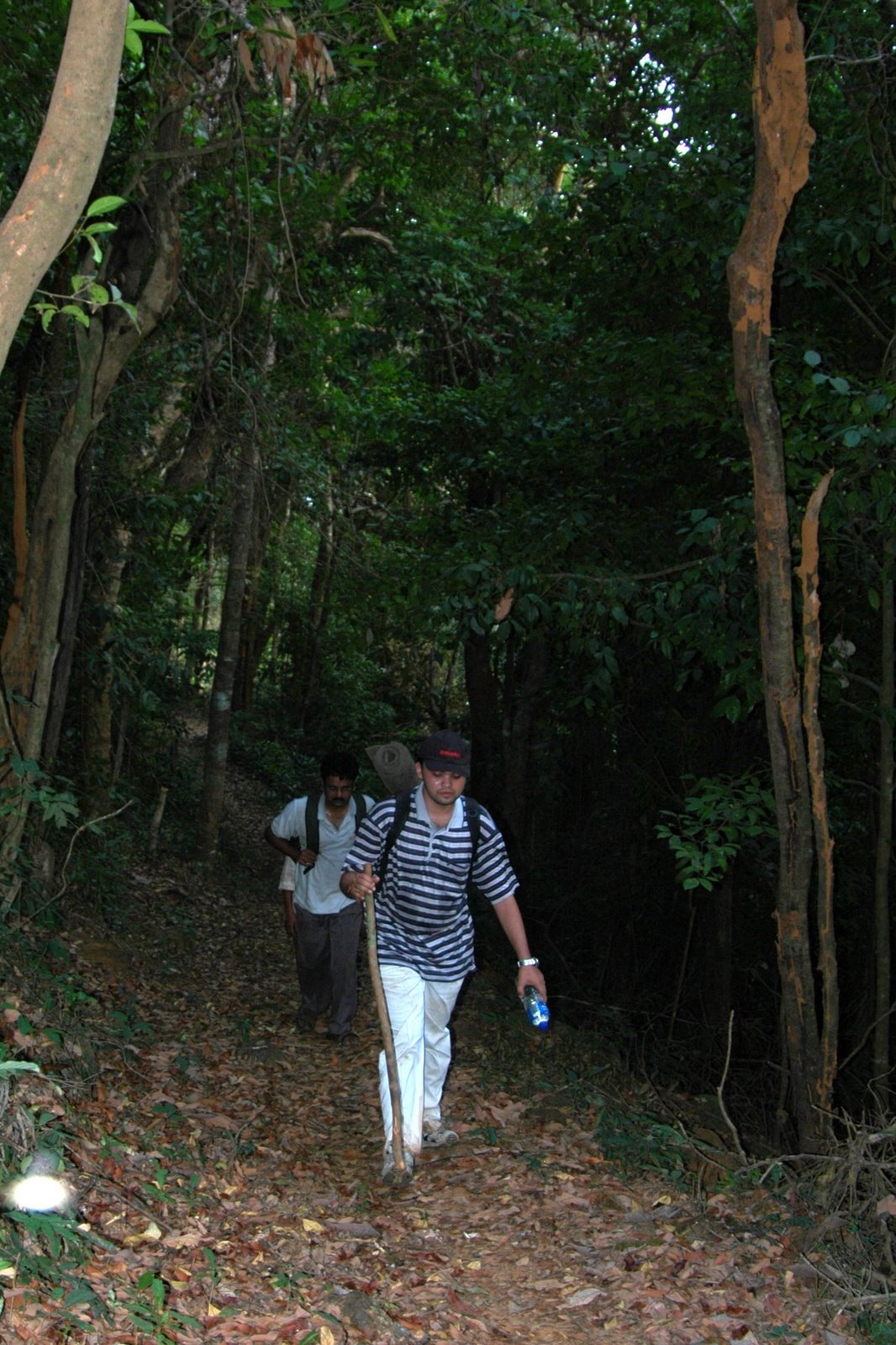 The house was full with family members & relatives, with marriage preparations of daughter of Jinadatta Gowdaru. Though they were busy with marriage work, they still offered us place to sleep & to cook food. Nayana & Umapathi got busy with tea preparation & dinner. We sat massaging our foot, chatting with the kids & waiting for the tea. The wait seemed eternal, though it was 15 mins. After tea & snacks, we headed towards Aalemane (small scale jaggery preparation). Walking without torches in moonlight was a great experience. A short walk of 15 minutes, we were there. Tasted jaggery, drank sugarcane juice, ate sugarcane – and there was no space for dinner! Jaggery in these parts is bit different. It will be in a semi liquid state and not hard jaggery. It was like munching a chocolate bar. While chatting with the 'aalemane' owner, I found out that he is a relative of me – he is my cousin's wife's grandma's brother! Small world, huh!!
Back to Halgodu home for dinner. By the time we reached home. I was hungry! After a sumptuous food, we spread our sleeping mats. It was not much cold and thin blankets that we had carried were sufficient. In less than 5 minutes, Sampath woke me up and it was 6 in the morning & time for us to start towards Dabbe falls.