Imagine 26 software engineers waking up as early as 5 in the morning on a Saturday and be at the pick-up point in time. And yes, all 26 of us were present in our respective pickup points in-time and were heading towards Bheemeshwari for a day outing sponsored (partially :p) from our office. Our plan for the day was Rafting, Jummering, Trekking and a few team building activities. To make our life easy, we outsourced the responsibility to Capture team.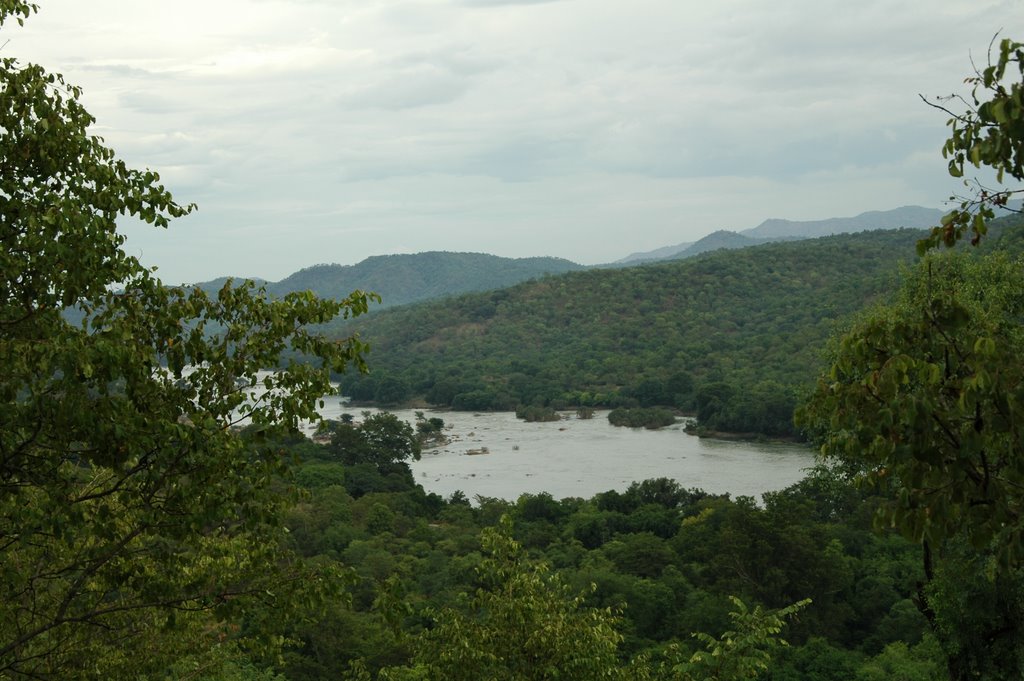 Journey and Breakfast:
I was the last but one picked-up and was greeted by a loud shout by the backbenchers. The first few kilometers were bumpy because of the road and most of us were silent because of the empty stomach. We stopped few kilometers before Kanakapura for the breakfast. Fun began after we started.
Jummering:
The initial plan was to complete rafting first and then other activities. But by the time we reached our base camp, rafts were out in the river with some other group. Within no time all the cameras came out, shutterbugs got busy clicking away, rest posing for the snaps. After the photo session, started a few team building activities suggested by Capture team. And also we spent some time playing – cricket, Frisbee, badminton. A few just sat on the river bank, enjoying the nature.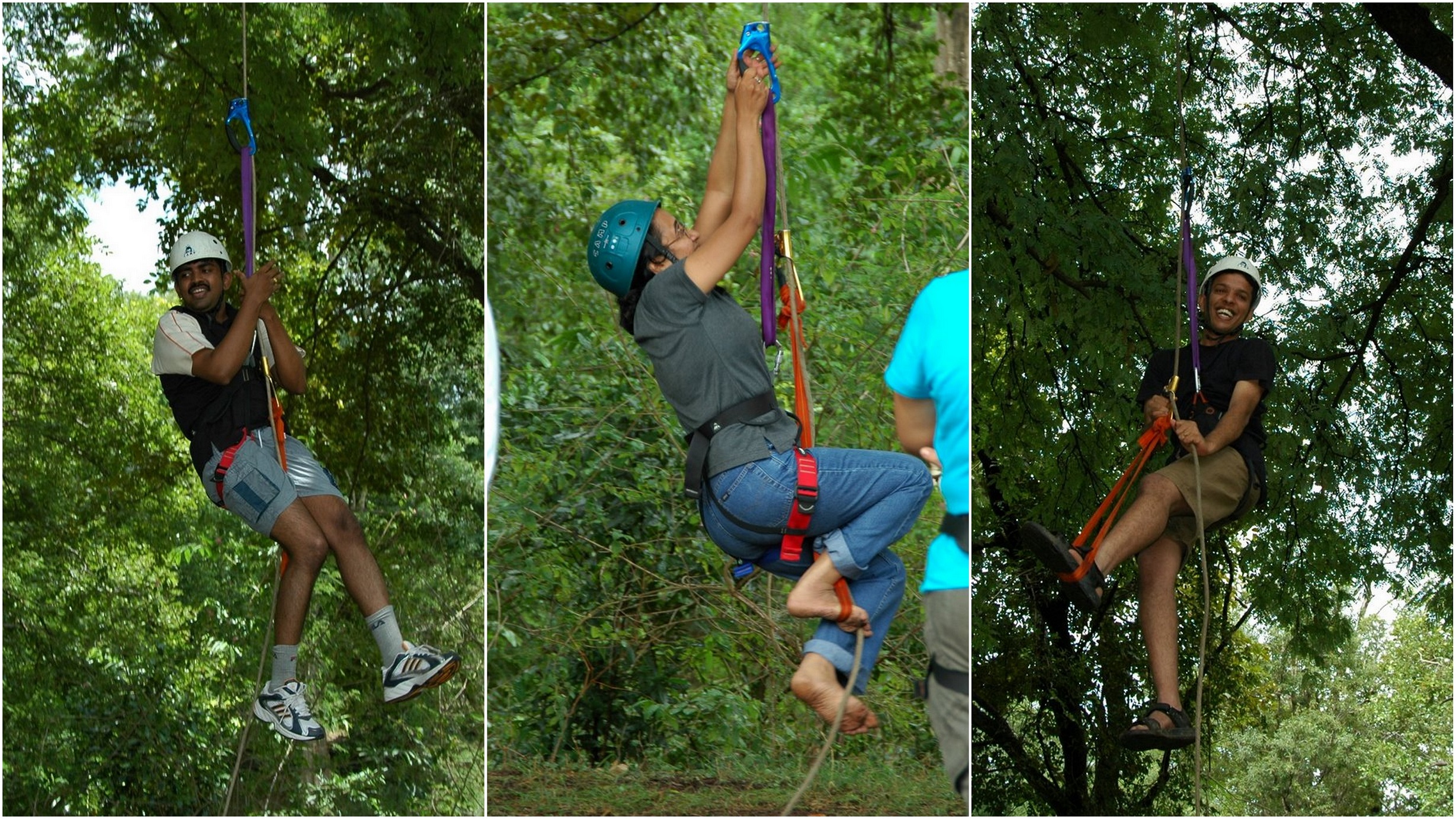 Krishna, Tarun and Sripad gave a demo on how to use Jummers, and it was great experience learning and put to use of those devices.
Rafting:
By noon, rafts were free, and they were inviting us. From base camp, we were ferried to the starting point of rafting – Kaveri Wildlife Sanctuary. We dressed up with life jackets, helmets and pads, looking like soldiers ready for the war-field. We were divided into five groups. Each group carried their rafts to the waterfront. Guess God wanted to add more fun, and it started raining cats and dogs. After one and half hours, covering a distance of 8.5 kilometers on rafts, we were totally drenched and hungry. We were taken back to the base camp by a jeep. Hot, sumptuous lunch was waiting for as soon as we reached the place.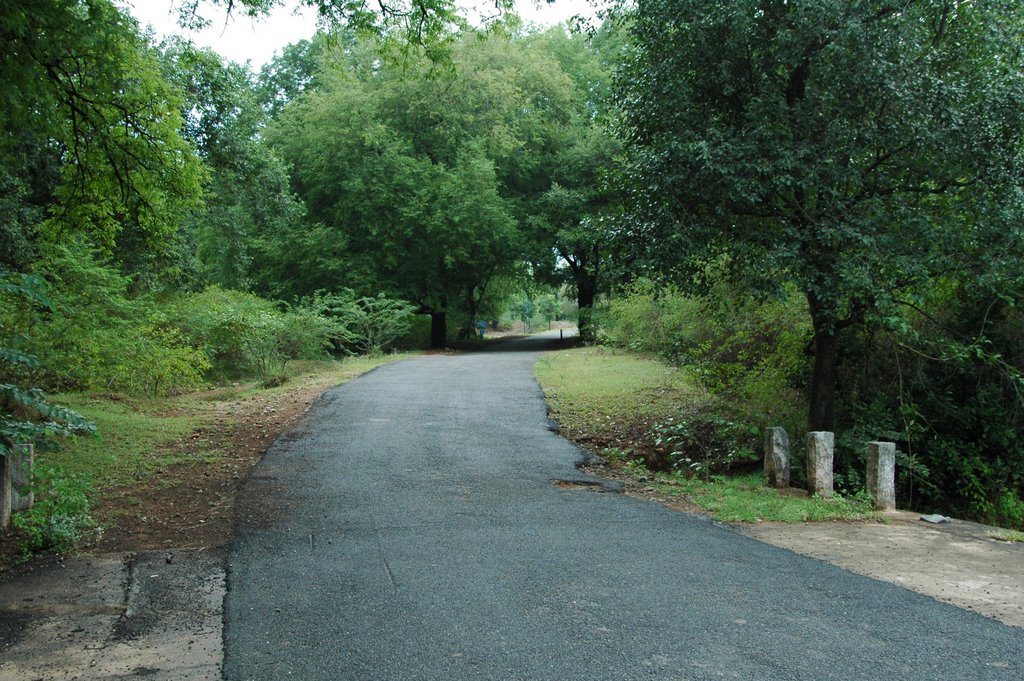 Trekking:
After the heavy lunch, most of us lazed around, talking anything and everything other than office work. Few who didn't do Jummering resumed. Then it was time for a short trek. Krishna led the way for an hour's trek. After a few falls on the slippery track, we were back to start our return journey.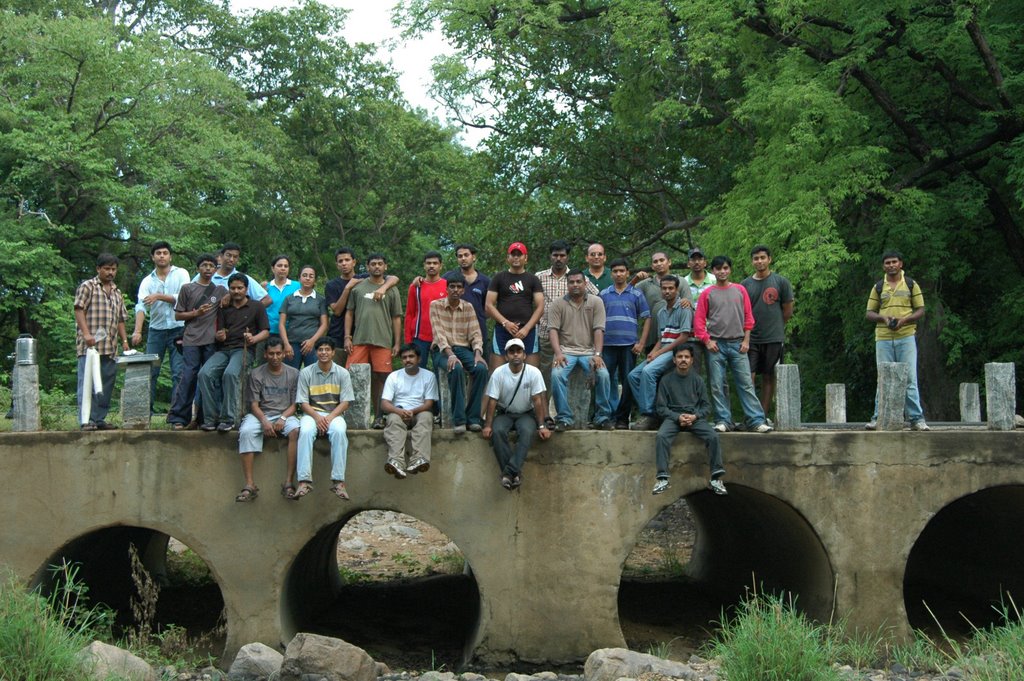 All in all, it was a great day spent in nature's lap, away from the concrete jungle and the routine life.