Highlights of Goa Ride | Goa Ride – Day 0 & 1 | Day 2 & 3 | Goa Ride – Final Day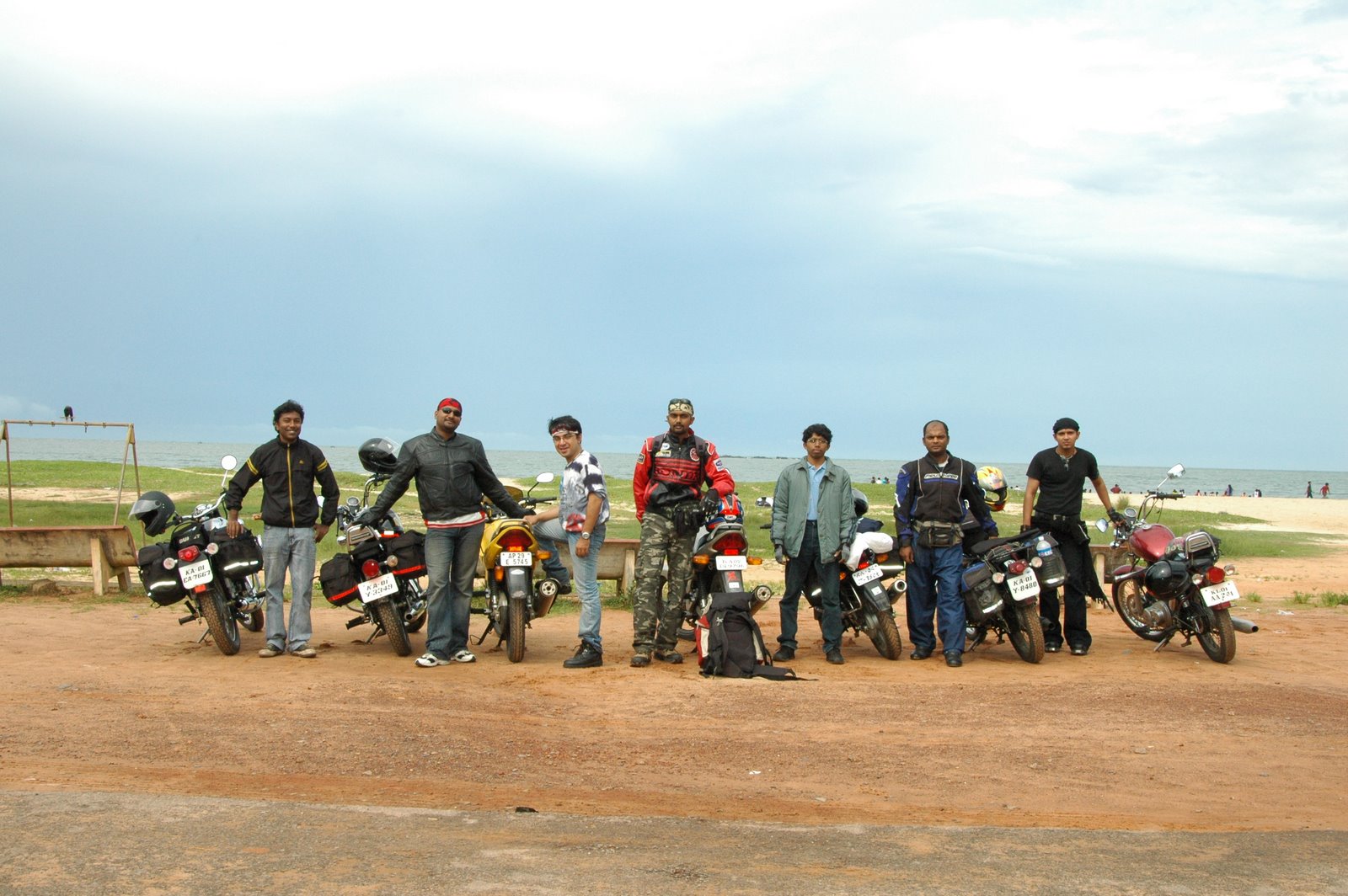 Day 2 – 30-Sep-2006:
We woke up late as six more bike nomads were supposed to join us from Trivandrum. They had halted in Kannur and we were expecting them only at around 1030hrs. Woke up around 0830Hrs and checked out of the lodge by 0930Hrs. From Udupi town we went to Malpe beach which is around 5 KMs. The restaurant on the beach side was closed and we were not in mood to get into the water. It was very hot & humid day. And surely testing our stamina – riding 430 KMs previous day, another 360KMs ahead of us. Rode back to the highway (NH 17). Stopped for breakfast. By the time we were done with our breakfast, Parvez's Karizma showed some problems, thanks to the craters near Mudigere. Parvez & Vasanth went in search of a Hero-Honda mechanic, while remaining five of us decided to ride a bit and take rest under a tree. NH17 around Udupi was not inviting as NH48. Lots of potholes and plenty of traffic. Our speed slowed down. Five of us rode for some distance, stopped and waited for Parvez & Vasanth and Kerala BN guys.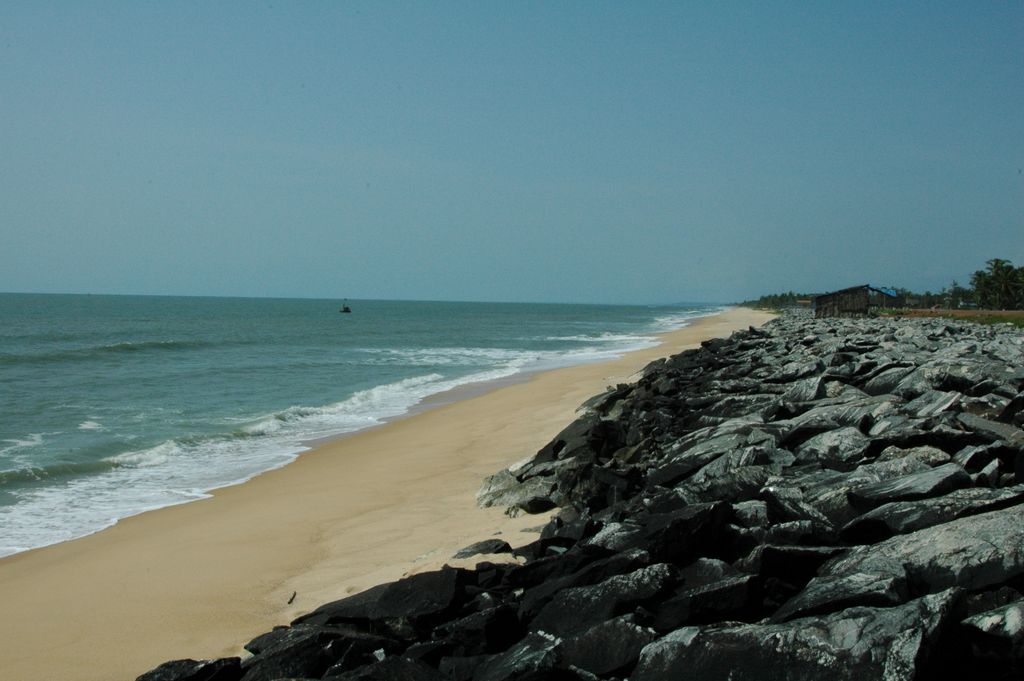 Time went on. Took naps waiting for others. Around 1230Hrs, Kerala guys (6 of them) came. Within 5 minutes Parvez and Vasanth joined as well. A quick introduction and we were on the bikes riding towards Goa. 13 riders – 8 Bullets, 3 Karizmas, One CBZ and a lone Pulsar 150 – ruling the roads, thumping all the way to Goa. Jay's (from Trivandrum) & JSR's bulls were making a lot of noise and the whole group was attracting each & everyone's attention. Next pit-stop was Maravanthe beach, where beach and road run parallel. It was becoming a bit difficult to ride in a single group because of different riding speeds, we split in to two groups of 5 and 8 riders. After a quick tea-break and photo session, the race began – between the nomads and the Sun, as most of us were not comfortable in night riding. We stopped at Bhatkal for lunch around 1600Hrs. Journey with full stomachs started off. I was enjoying every minute, every mile of the journey. Places one by one went past: Manki – Honnavar – Kumta – Ankola (a short break here) – Karvar, trying to cover as much distance as possible before sunset. By the time we reached Karvar it was 1930Hrs. Stopped for snacks. We were not in a hurry as it was already dark.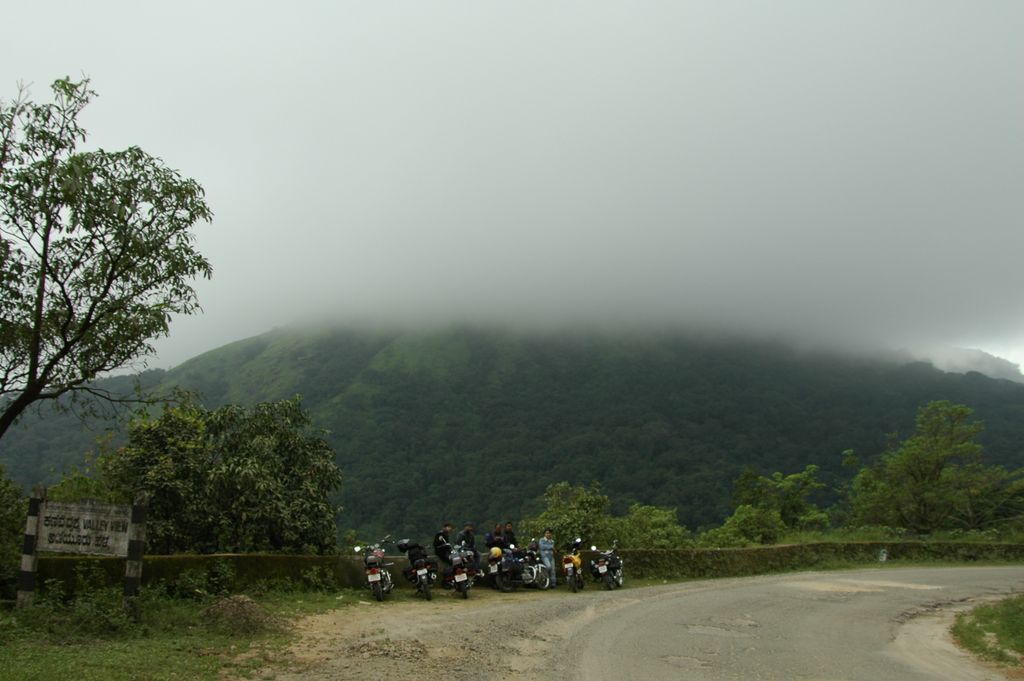 After an hours break, we bid adieu to Karvar and soon entered Goa state. Roads were comparatively narrow, but good and enjoyable. We moved in and out of little towns of Goa. Traffic was increasing as it was a long weekend & most of the people were heading towards Goa. Straight roads turned twisty ones and back straight, we went on and on. Finally we reached our destination Calangute at 2300Hrs. Already fellow nomads from Pune, Mumbai & Hyderabad were already there. After a late dinner retired to bed.
Trip meter : 790 KMs – NH17 – Udupi – Kundapur – Honnavar – Ankola – Karwar – Canacona – Panaji – Calangute
Day 3 – 01-Oct-2006: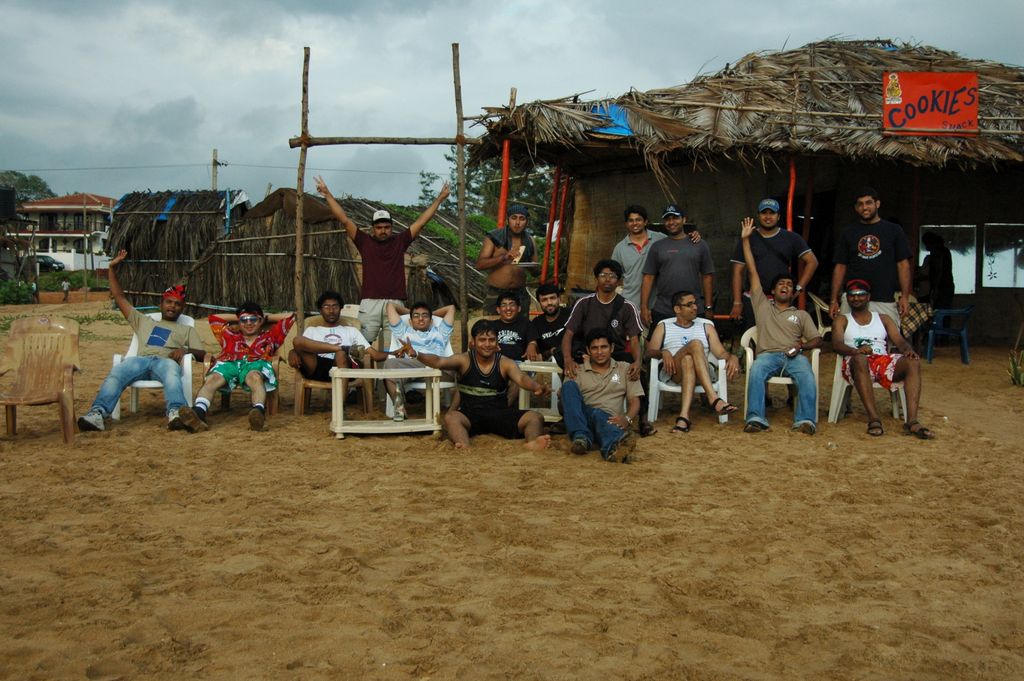 Woke up late around 1100Hrs and was disappointed to see that it was raining. After a nice refreshing bath, joined others who were sitting in a near by Cafe Coffee Day, cursing the rain and enjoying the Formula 1 race. Met other bike nomads from different cities over a breakfast + lunch. Around 1600Hrs, rain god showed a bit of mercy, and few of us set out on a walk in the beach. Started drizzling, back to the room. Later in the evening, we went on a short ride. Then headed for dinner at NH17 dhabha. After a sumptuous food rode back to the hotel room. Packed the bags and hit the bed. Next day was going to be a long one with 600+Kms of ride.
Trip meter: 820 KMs – In and around Calangute – Panaji