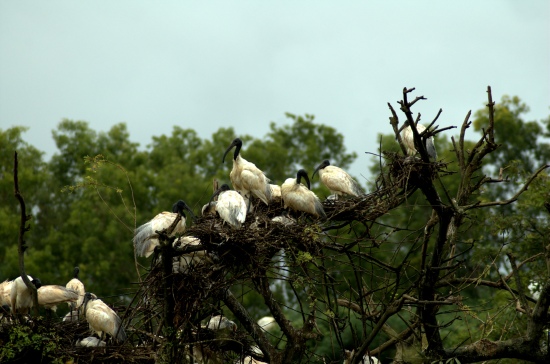 Mid August and five days with us to spare for three of us. After countless number of lengthy discussions on places to visit and itinerary, we were still clueless on where to go. Finally, we decided to reach Goa, spend a day and come back. But with no any fixed plan on route, stop-overs, places to visit en route. That's when we chanced upon to visit Gudavi, a small less known bird sanctuary in Shivamogga district of Karnataka.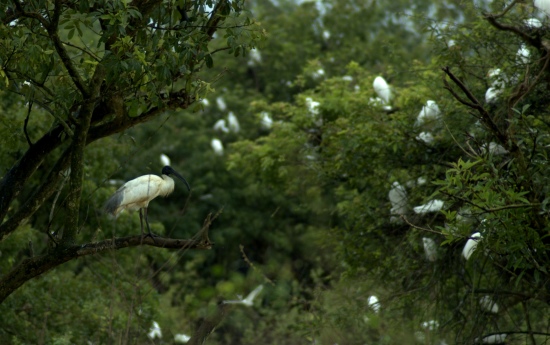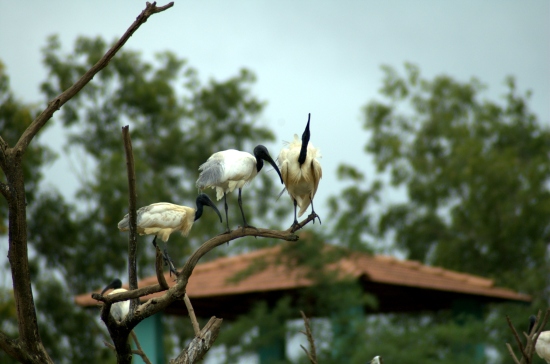 It was almost noon, by the time we reached there. But the overcast sky and drizzle made us feel it was still 8 in the morning. As we entered the sanctuary, we were welcomed by squawking of countless number of birds. The area was completely filled with hundreds of Black headed Ibises and a few Egrets which were complete minority among Ibises. The view from the watchtower was much more beautiful – white dots sprawled all over the green scape. But only sad part was we were not able to spend more time at the place due to intermittent rain and the birds too were not happy because of the weather.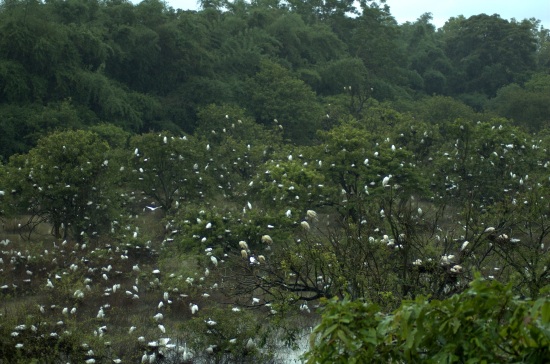 Gudavi is 15 KMs from Soraba taluk of Shivamogga district. There are no facilities to stay at the bird sanctuary. Nearest places for a decent accommodation are Sagar or Shivamogga. Along with Gudavi, nearby places of interests – Keladi, Banavasi, and of course the well-known Jog falls.