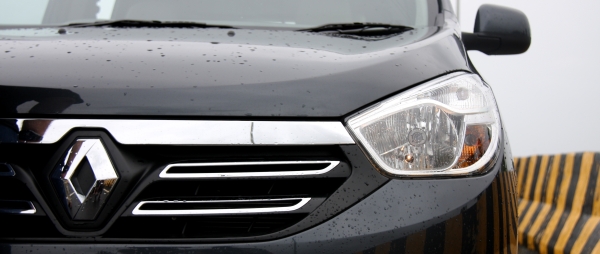 It is better to warn you before you continue reading. This is my first attempt at writing about a car. Though I like driving and long drives, I'm not someone dig deep into technical details of an automobile. I am more of a 'have wheels, will drive' person. So here is my take on the all new Renault Lodgy.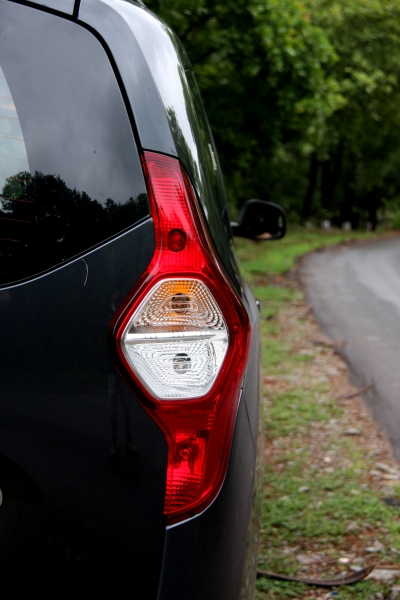 The closest I ever got to a Renault vehicle so far was either in the office parking lot or while slowly crawling on the Bangalore roads during peak traffic hours. All that drooling around was for the beast Renault Duster. If not for the Duster, finally two weeks ago I got an opportunity to drive around Renault's newest product 'Lodgy', the new entrant in MPV/MUV segment. Renault Lodgy comes with diesel only option with two variants – 85PS with a 5 speed gear box and 110PS with 6 speeds. While the 85PS version with a standard 8 seats design, the 110 PS gives you an added option of choosing between a seven and eight seater variant. With the monocoque design (where the entire body and chassis are in one piece), Lodgy is lighter and easier to handle the roads compared to its competitors. From a far off distance the vehicle looks a bit boxy. But the unique front grill design and the catchy head & tail lamps manage to negate the boxy look of the car.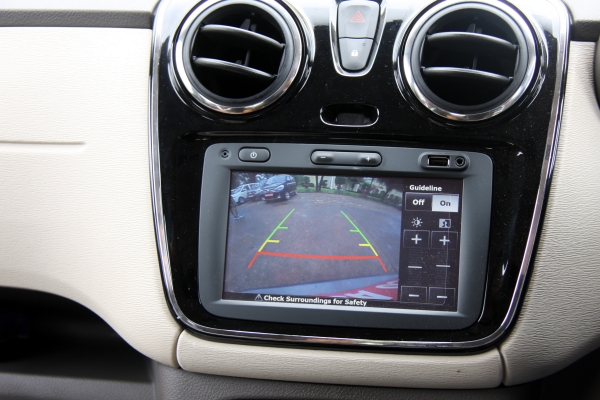 Getting into the vehicle – Lodgy comes with plenty of space inside. Here are some of my observations and features that I liked –
A good quality plastic used for the interiors with cleverly chosen colours
Roof mounted AC and 12 volt charging sockets – for all the three rows
In-built touch screen navigation system and the reverse gear on board camera with sensors
Second row comes with 60-40 split with an easy access to the third row
Plenty of head room and leg room for the front two rows
Fold down the third row, you get 750 ltrs of boot space – more than enough to load my cycle and take off 🙂
You can fold down the second row too – for a much bigger space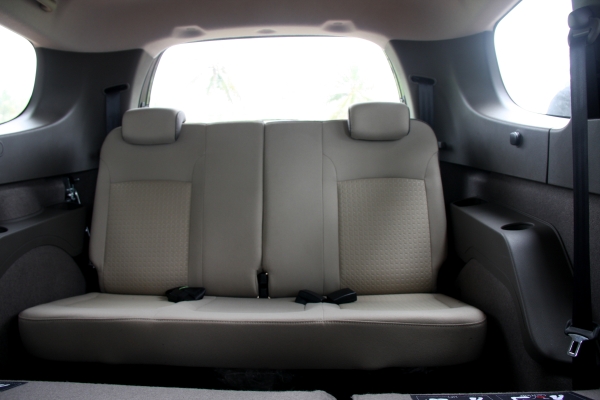 Though the first and second rows have much space, the third row becomes a bit crampy in all three dimensions – height, legroom and width. If you are to travel long distance with third row up, with a mere 220 ltrs of boot space it is not possible to manage the luggage without a roof rack.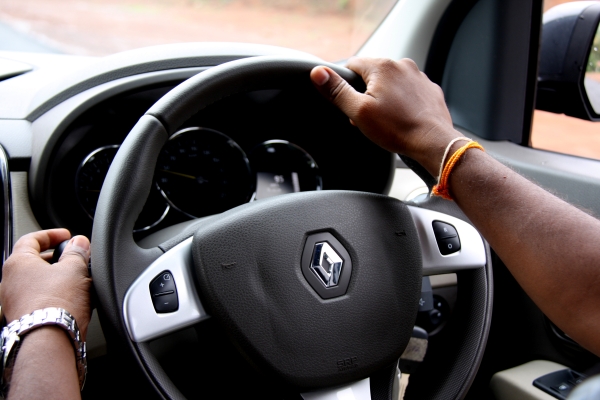 Driving Experience: First impressions of the drive – it doesn't feel like a diesel vehicle at all. I along with my team members got an opportunity to drive the 85PS variant. The vehicle is very responsive and has a nice road grip. As our team took the car along the narrow roads of Goa full of curves and climbs, it felt as if the Lodgy belonged to the roads. Though we didn't get to test the speeds thanks to more traffic, it comes with a very good pickup and claimed to reach 0 to 100kmph in 12 seconds. And for someone who drive a hatchback, it didn't feel like I was driving a bigger vehicle at all.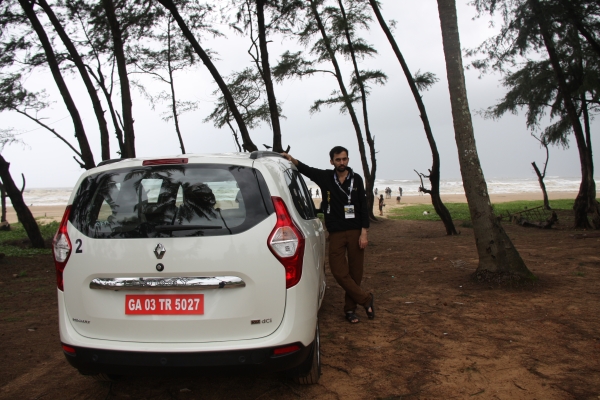 In comparison to its competitors in this segment, Renault Lodgy aces in most of the aspects. Yes, that's including fuel efficiency and price factor too. 85PS variant has an efficiency of 21kmpl and the 110PS with almost 20kmpl. If you have plans of getting an MPV/MUV, Renault Lodgy has to be in the top of your list.
Note: I was a part of the "#LiveLodgycal Drive" held by "BlogAdda.com" in association with "Renault India".