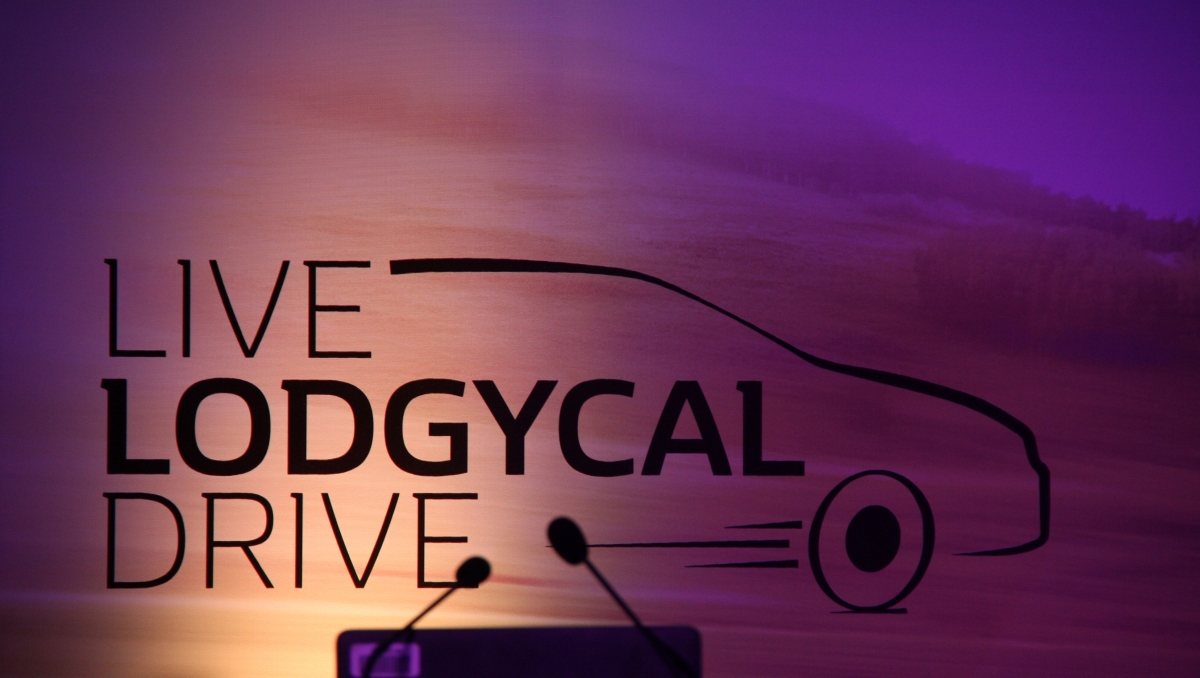 The weekend last week started a day early for me. Goa was calling for the third time, that's after eight long years. The previous two visits were in consecutive years in 2006 and 2007. The first one on a motorbike with a group of crazy bikers and the second, a road trip with two colleagues who are wonderful wildlife photographers. It was a long cab ride to the airport thanks to VIP movement on the airport road and a short flight, I was there in Goa. I was not alone but with 39 other wonderful bloggers from all over India invited by Blogadda. We were there for a first hand experience of 'Renault Lodgy', the new MPV by Renault launched in India. Some might say there is no point in visiting Goa in peak monsoon. But I disagree with them, because to one has to visit Goa in monsoon for a completely different experience.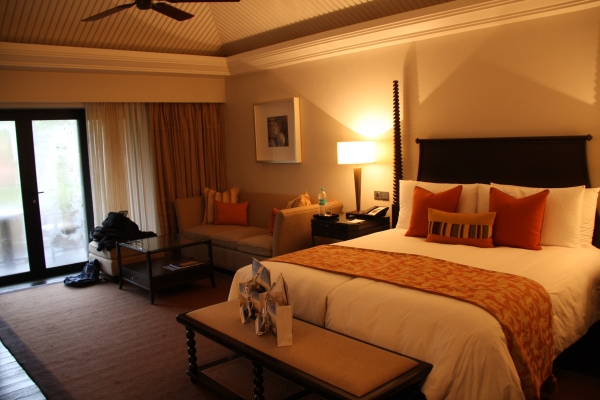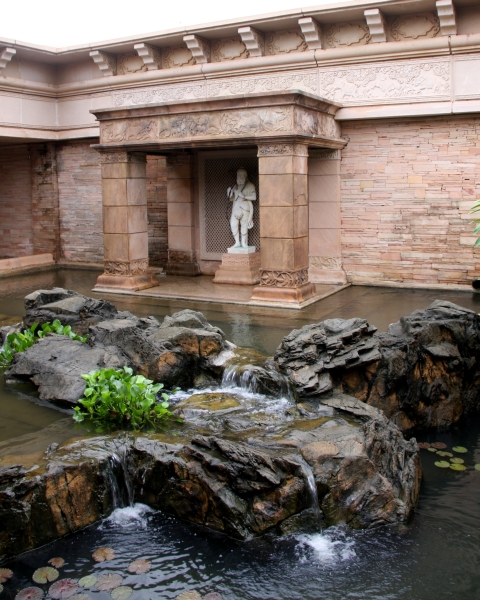 An afternoon Air Asia flight from Bangalore landed us on time at the Dabolim airport. The journey was uneventful and smooth except for a slight turbulence just before landing. The moment we got out of the plane, a heavy downpour welcomed us – a preface of what was in store for the next 48+ hours of fun. An hour's bus journey later we reached our destination for the weekend. 'The Leela Goa beach resort'. High tea was awaiting us, a much-needed one to fill up the hungry souls. Slowly more and more bloggers were coming in from and I got to meet my team members – Senthil, Roshan and Sammy – for the weekend. I headed to the room to unpack and freshen up before the event later in the evening. The evening unfolded with RJ Archana Pania playing a perfect host. She kept the atmosphere lively, making sure no one dozed off because of the long day's journey. The presentation by Team Renault started with the history of the company, how they grew in their 116 years of existence and then followed with details about our main star of the weekend 'Renault Lodgy'. A delicious dinner followed with more interaction with other bloggers.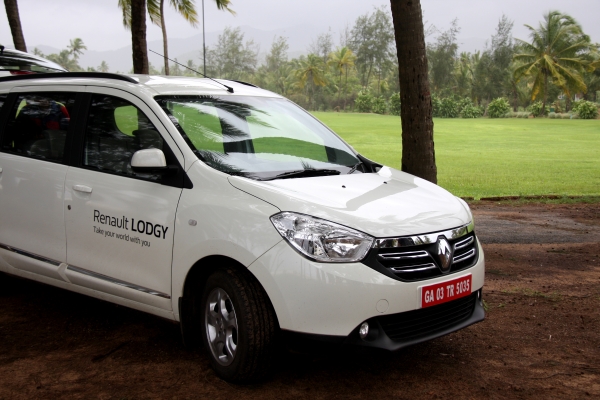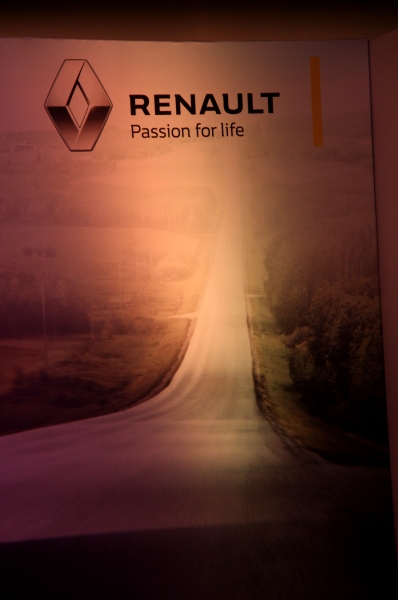 Day two was supposed to be an early start for me, with a short run on the beach. But the rain decided to play spoil sport (that translated to an extra two hours of sleep). Post breakfast, each team (teams of 4) was given a Renault Lodgy. The plan was to go on a 40KMs drive south to Canacona, lunch break at The Lalit Golf & Spa Resort and then head back to Leela by evening. And we were given a task list too – click photos of specific items and share it on Twitter. Just before the flag off, the rain tried to subdue our plans, but it was no match to our high spirits. Our journey started along the twisty, narrow roads of Goa. The team took turns in driving, stopping for our photo shoots. We reached The Lalit on time. A visit to the beach (the rain completely cornered us here), followed by a delicious lunch and a short stroll within the resort and it was time our motorcade to get back on the road. With green all around, it was difficult choice – whether to enjoy the scenery around as a co-passenger or to enjoy driving the all new Lodgy. Though tired and despite the rain threat, I headed towards beach with few more friends. With the howling wind, rough waves and rain, I had no intention of getting into the water. Instead, we made some fun, short videos. Post sundown, we had few impromptu session with various bloggers from different genres who shared their blogging journey. The most awaited part of the day followed party along with some wonderful singing by the Goan band 'Forefront'.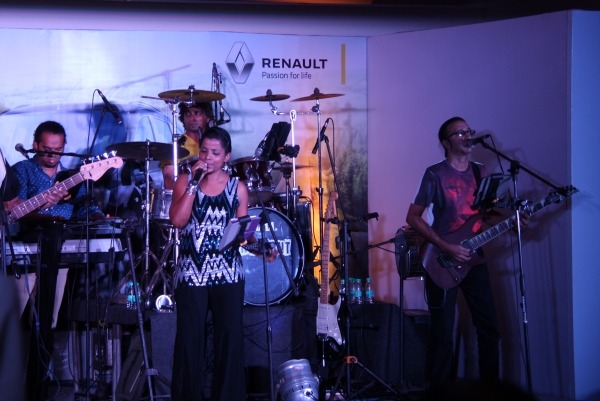 Despite the rain on the third day, it was time to shoot some more videos with a like-minded crazy bloggers. We still had about three hours to spend. After a quick shower and packing, it was time for breakfast. While slowly bloggers from other locations started leaving, a message arrived – 'Your AirAsia flight to Bangalore has been postponed by 3 hours'. That provided us a chance to say good-bye to every one and be the last one to leave. Thanks to Team Blogadda and Team Renault for providing such a wonderful opportunity – to enjoy a Lodgycal drive (another post on the car coming up soon), to meet & get to know amazing people from around India (including you guys) and to experience a Goan monsoon.
I was a part of the #LiveLodgycal Drive by BlogAdda.com in association with Renault India.