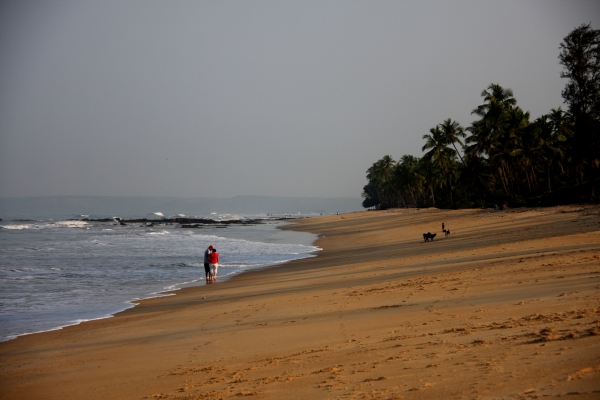 The roar of the waves, I could hear them as we settled down for lunch. Dombe beach was waving at us as we headed for lunch. Between an inviting beach just a hundred meters away and a hungry stomach, the latter won. Having underestimated the ghat section roads from Kollur to Byndoor, we arrived at Sai Vishram Beach Resort an hour later than the planned time. We were the only guests at the open air dining hall as we were way beyond the lunch hours. The dining hall staff had patiently waited for us. After a sumptuous food, we headed directly to the beach and settled under the thatched huts as the Sun was blazing hot high in the sky. In addition, the sea was too rough to get in, plus we were heavy with all the delicious food. After an hour of lazing around, the fun part started. With the life jackets on, most amount of our time at the beach resort was spent floating around in the Arabian Sea. Though I spent most of the time in water like a seahorse, here are some of the photos I managed to click during my stay.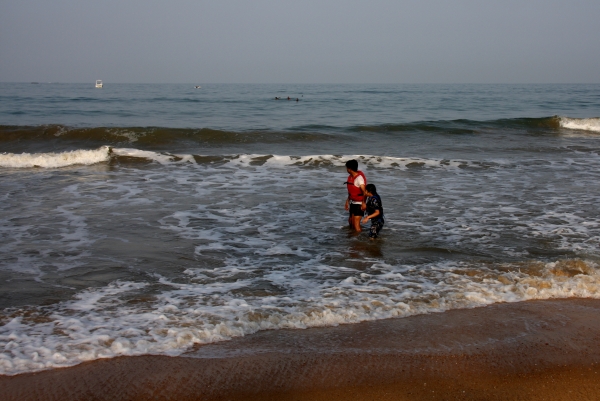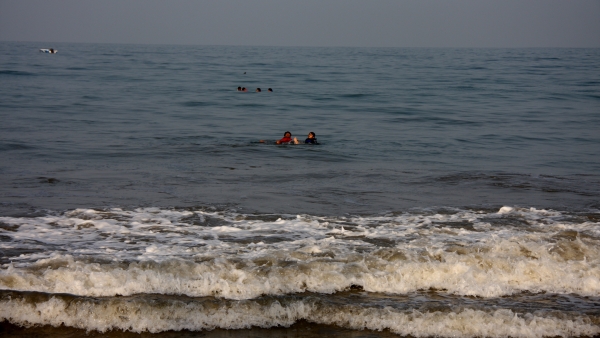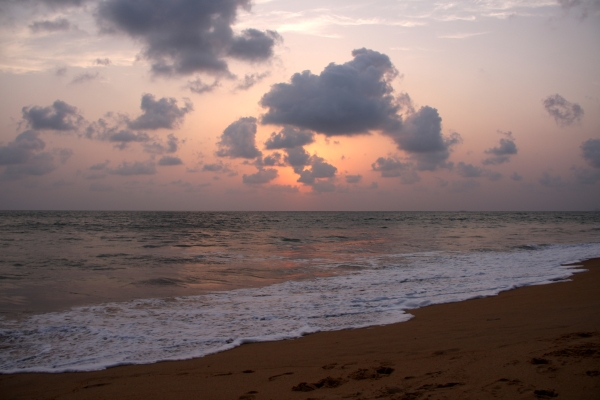 The Dombe beach at Baindoor is not a shallow one. You take a few steps into the water, and you are already in a 10–12 feet deep water. The guests are not allowed to enter the beach without the life jackets on. We spent the entire evening at the Dombe beach. After wearing the life jackets, the lifeguards guided/helped us (or rather dragged us) into the sea. It was a surreal experience floating around and riding the waves. We were forced to come back as the Sun went down. The pattern repeated for the next two days of our stay at the resort. It so happened that we only came out of water when it got dark or when it was time for food.
Along with playing and floating near the beach, the morning sessions were set aside for water sports. After jet skiing and a banana boat ride, we hopped on a speed boat. We sailed away from the coast for about 8–10 kilometers. With the land at a far-off distance, we jumped into the calm Arabian Sea. There was a huge difference between riding the waves near the beach and then floating in a calm sea with no land nearby (even below).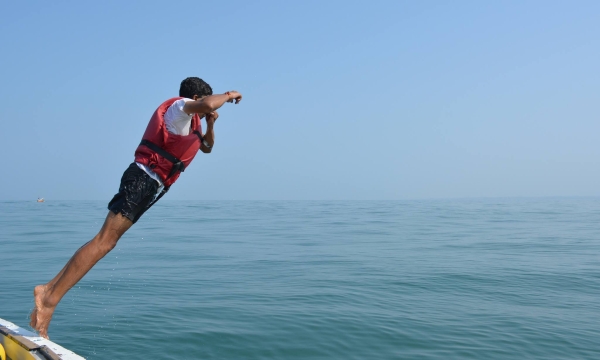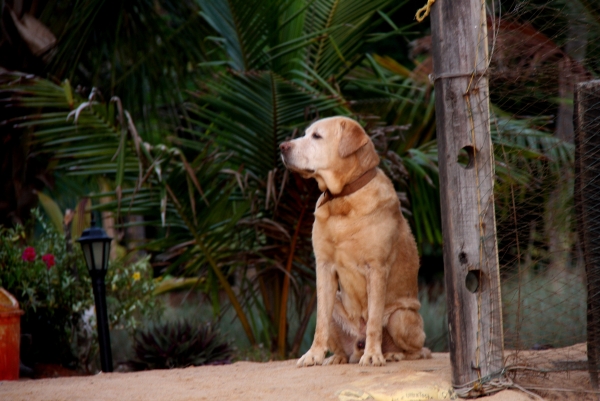 While the guests had fun at Dombe beach, Fudge kept a watchful eye on us.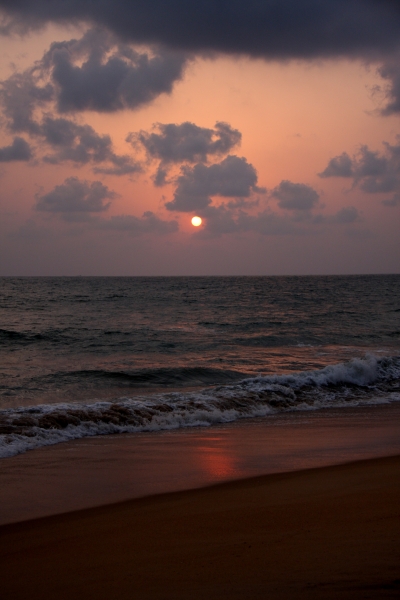 Note: I was invited by the Sai Vishram Group on this vacation.