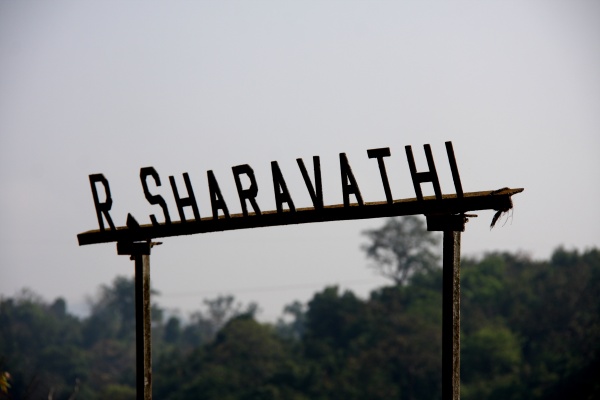 If you follow me on Twitter or Facebook, you might already be aware of my cycling adventure in the Sharavathi valley. Before I come up with the detailed ride log, here is some of the details of my first ever three days of self-supported cycling adventure I did in the Western ghats. It was not the best of times to be there with mercury soaring, but it was worth every KM we pedaled. The ride we did was loop starting and ending in Sagara. We (Dhiraj of Team G Square and I) rode close to 200 KMs with plenty of climbs all along. Being my first touring (of sorts), there were plenty of mistakes & lots of learning from the trip.
Some of the highlights:
Cycled on all types of roads – paved, paved with plenty of potholes, gravel, unpaved, off-road (MTB = #win :).
Managed to duck under a 300ft tall waterfalls to wash away all the dust and cool off, which included a bit of hike after riding about 60KMs.
Missed paying a visit Jog falls due to time constraints. (5KMs looks so far at that time for us).
Had to miss hike to another waterfall due to restrictions by the forest department. This included almost half a day of trekking in the jungle.
Slept under a road-side tree for almost an hour while waiting for my friend to join (probably the best nap I had in recent days)
Stopped at a Jain basadi totally exhausted at lunch time. While thinking about lunch plan, we got invited at the temple.
A maiden voyage on a ferry for our bikes crossing the Sharavathi backwaters.
Heard about another temple, took a detour to visit the place (actually the mention about delicious food & a small stream of water flows down from mountain pushed to go the extra mile :D).
Visited Keladi, the first capital of Keladi Nayakas before they moved to Ikkeri.
Met quite a bit of interesting people along the road. Never got tired of explaining our ride story to countless number of people.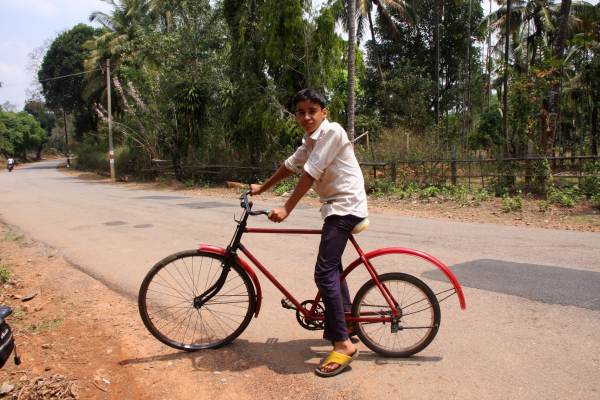 Mistakes and Learning:
Carry the luggage on a carrier, not on your shoulders
Don't forget to pack a pair of bib-shorts (big mistake!)
And a pair of over-sleeves too (sun screen lotions are of no help!)
SLR Camera is a big no-no. If you want to carry, take a small point & shoot. (Anyone would like to gift one to me? 😉
Don't book the return bus tickets – that takes out any possible change of plans
Carry an extra Sim card, preferably BSNL. We were totally disconnected for 2 days, except for few minutes here and there.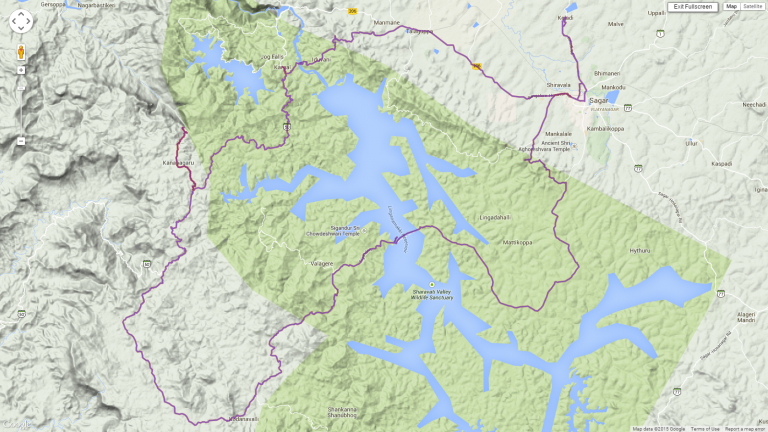 The route we did:
Sagara – Kargal – Dabbe falls – Kogaru – Tumari – Sigandur – Varadalli – Sagara – Keladi – Sagara.