Fourth in the series of the celebration series of guest posts is by TeamGSquare – Dhiraj and Amrutha, a wonderful couple who love to explore the places. You name place in Karnataka and these guys have already visited that. You will find detailed information on various places across India on their blog TeamGSquare and they have blogged only about 10% of the places they've explored so far. I was fortunate to go on couple of adventures with Dhiraj (Trek to Bandalli durga and Cycling in Sharavathi valley).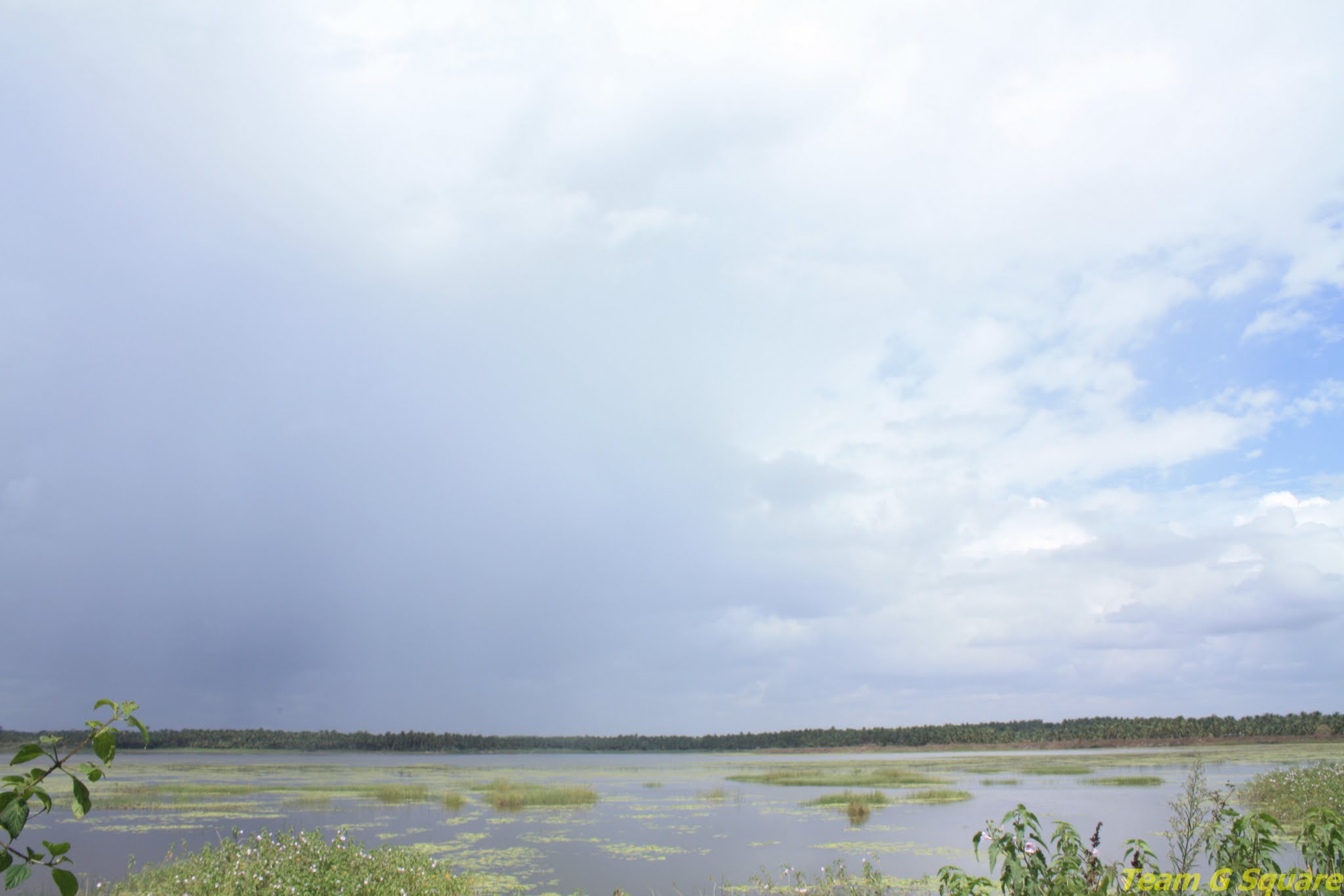 Dindagur is a sleepy town located off the Channarayapatna – Tiptur highway, about 6 km from CR Patna. While travelling on this highway route, the board of Dindagur caught our attention and on inquiry it was confirmed that this town is home to two ancient temples. Hence we took a deviation towards this town and were directed to the priest's house. The priest was more than happy to guide us to the temples.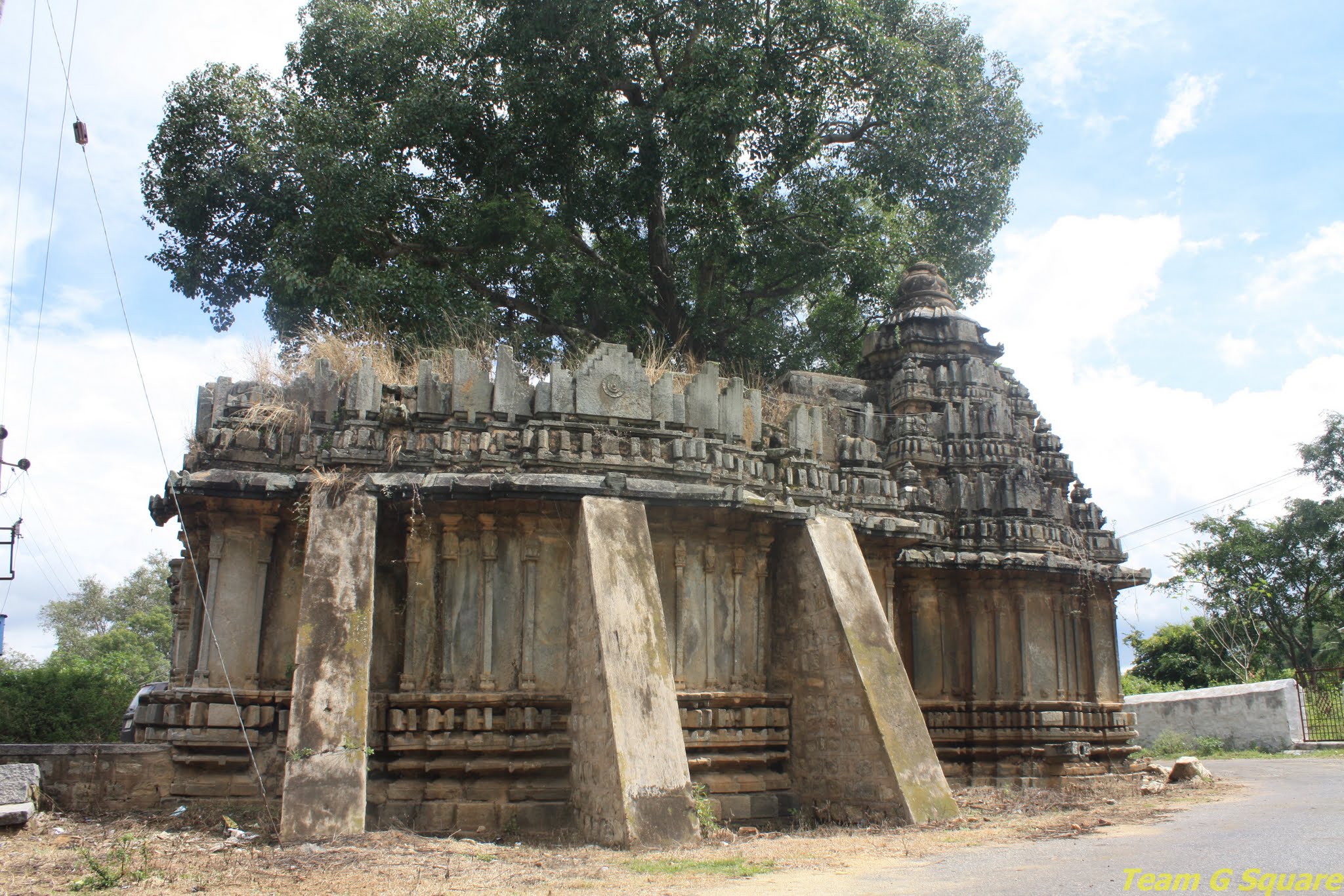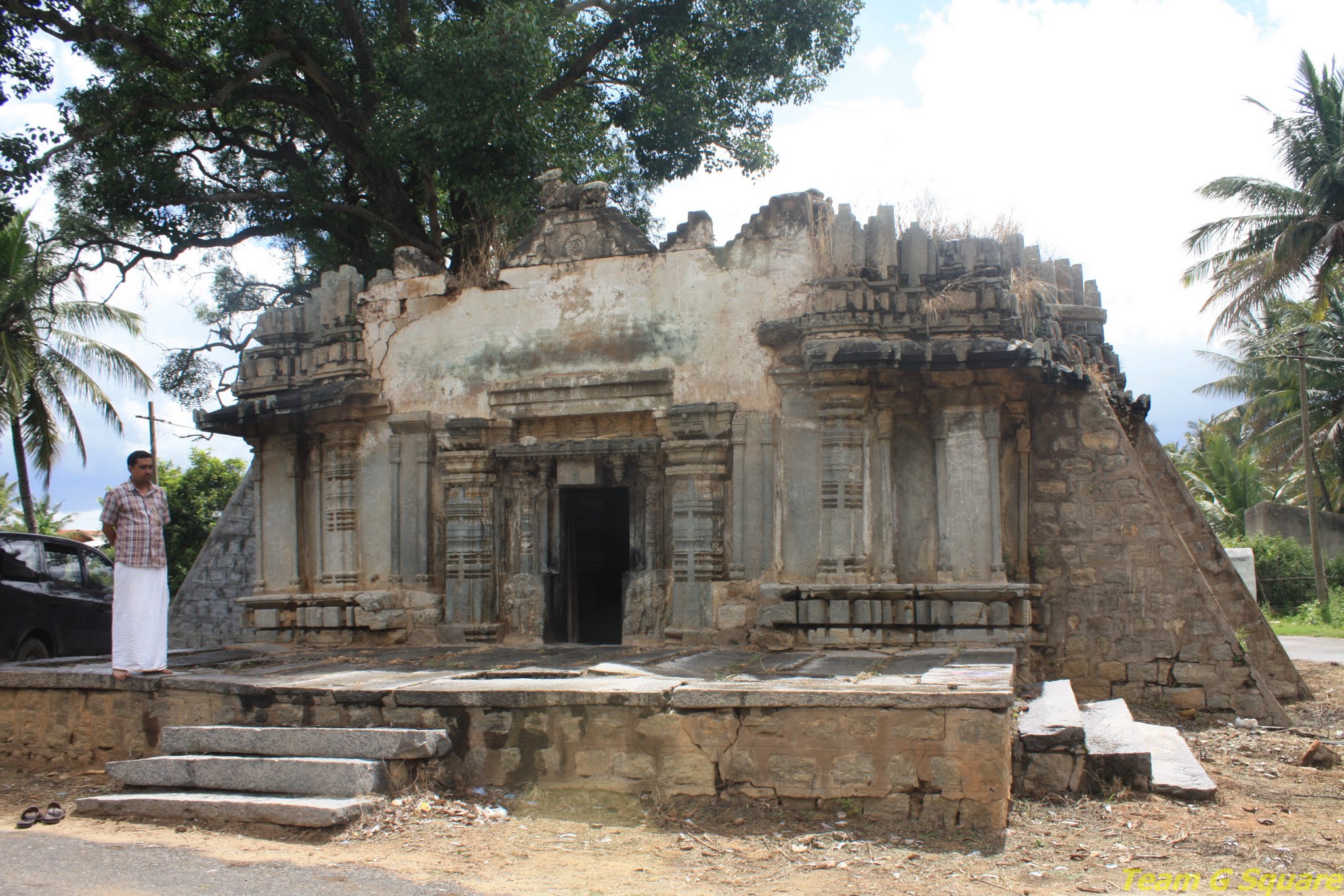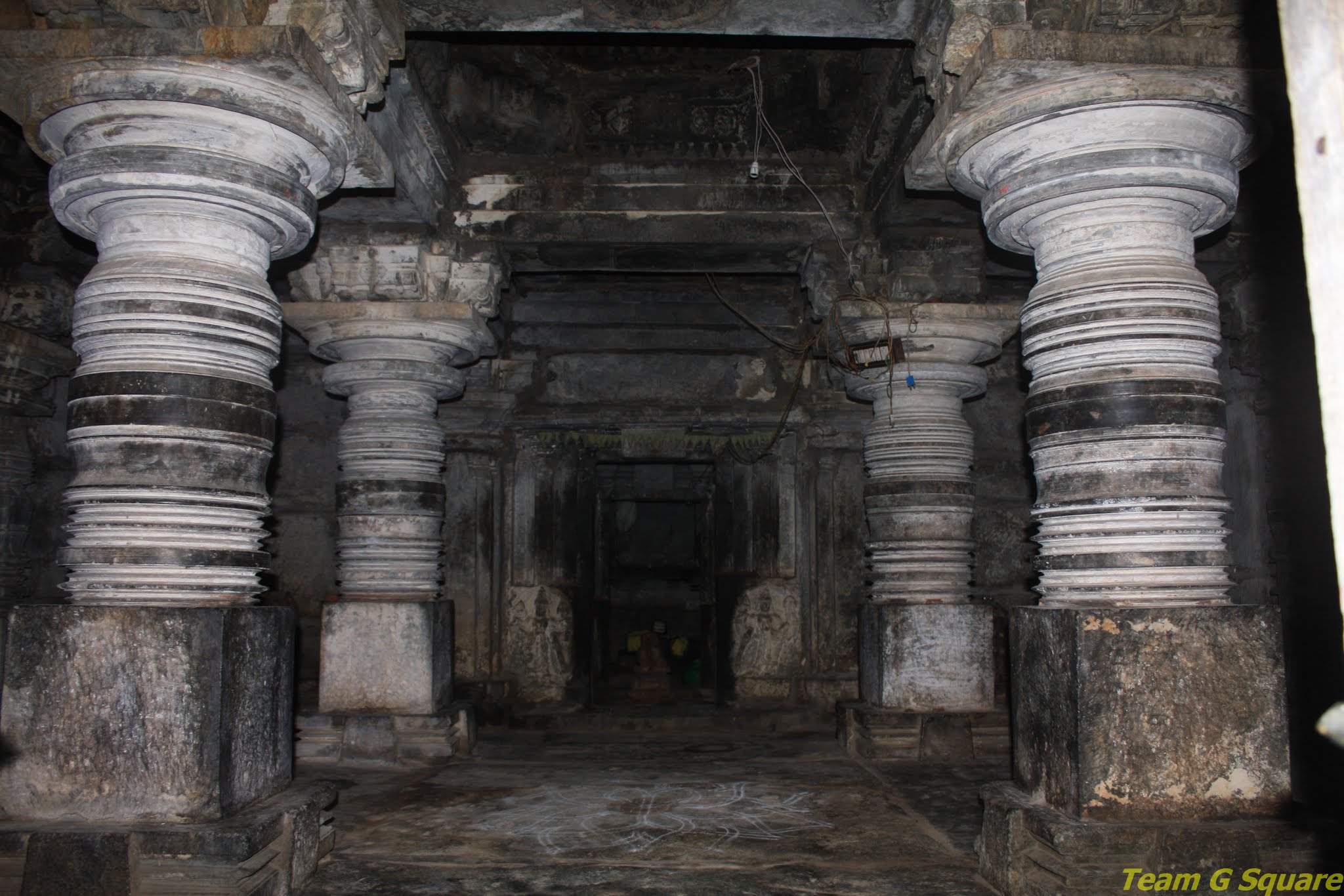 Following the directions given by the priest, we reached the Malleshwara (Eshwara) temple located by a big lake. While waiting for the priest to reach the temple, we enjoyed the picturesque lake. The Eshwara temple has undergone restoration with a few additional buttresses in order to support the exterior walls of the temple and keep it intact. Though the Shikara of the temple is now plain, it serves to be the most magnificent part of the temple. We only wondered about how it would have looked in its full glory. Most of the temple exteriors remain plain and simple in style while only the central ceiling inside the temple has survived post-restoration. The temple has surely withstood the test of time and other exploitation.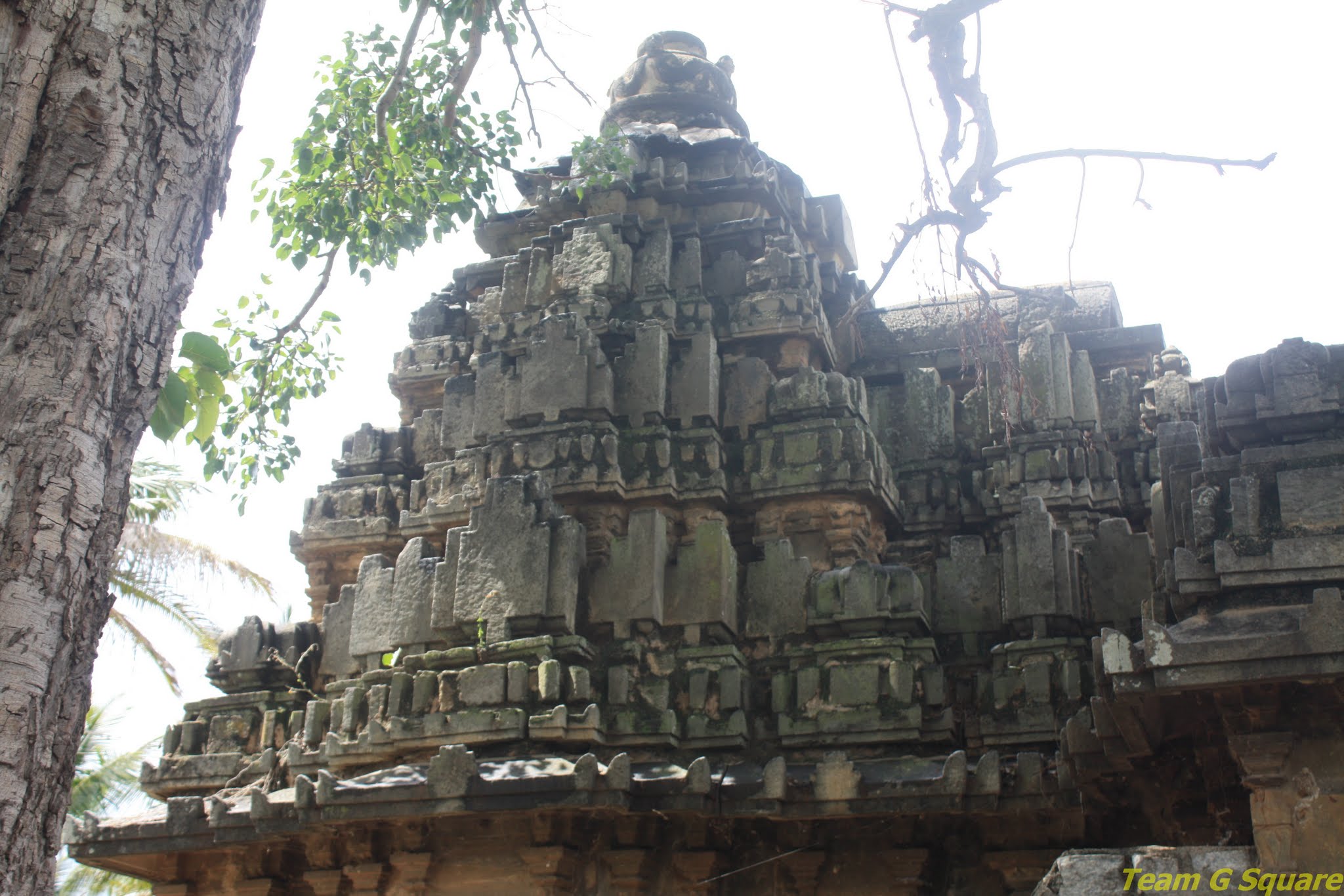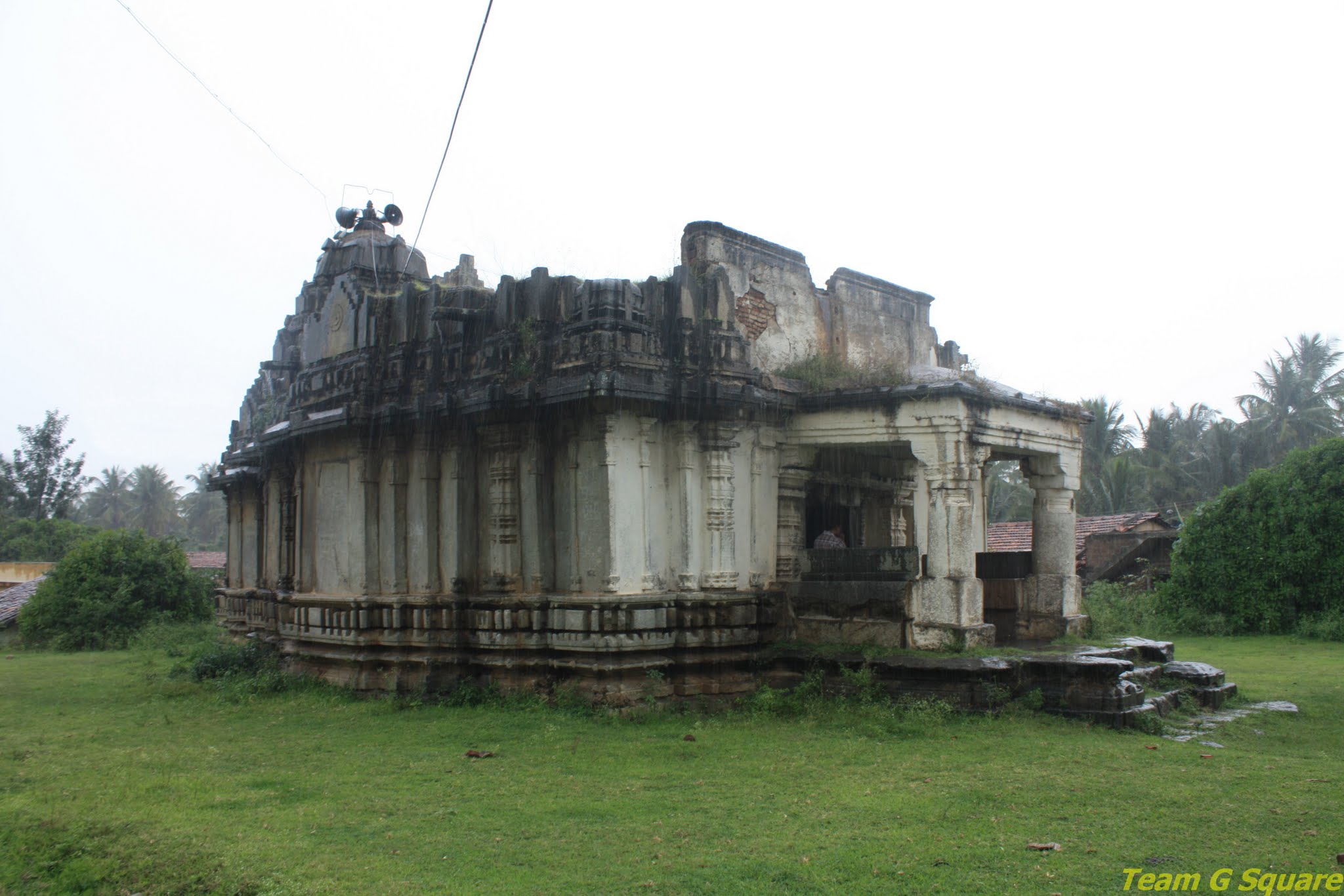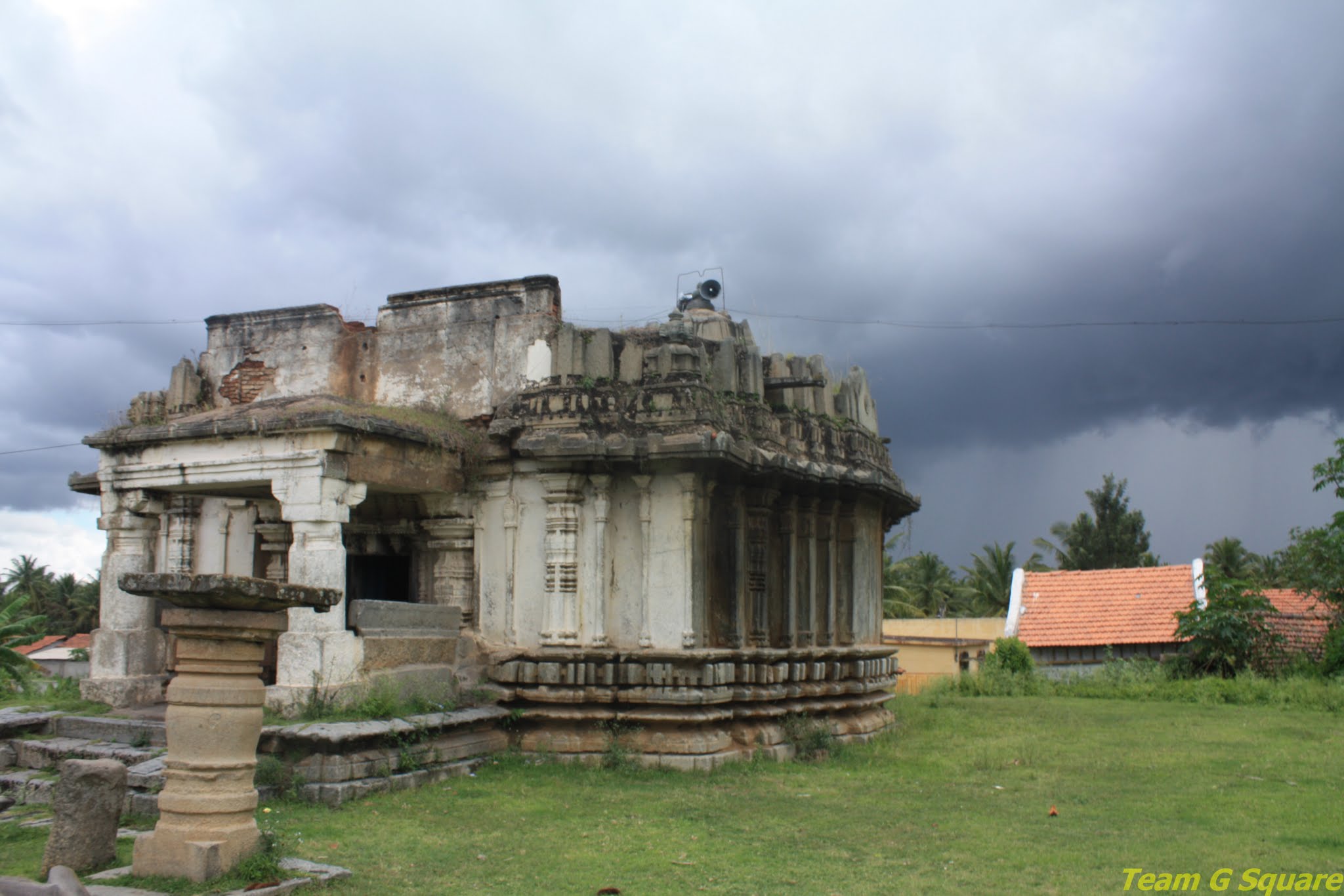 Unlike the Eshwara temple, the Lord Keshava Swamy Temple is situated in the middle of the town. This temple also has been restored but has been able to maintain its original shape. Though this temple is pretty much similar to the Eshwara temple in design and shape, its beautiful Mahadwara (entrance) is unique and would have only been grander in its heyday. The idol of Keshava Swamy is of typical Hoysala style. Both the temples are believed to have been built during the 13th century AD. This place was an ancient agrahara called Mallikarjunapura agrahara and was founded by Pandita Dandanatha. The priest was not much aware about the history of this place.