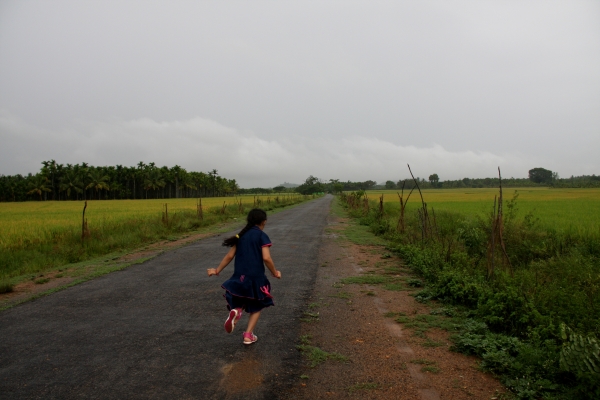 Monsoon was around the corner and clouds were gathering to cool down the summer heat. I set out on a drive towards the western ghats with the hope of catching some rain. There was a wedding to attend and then another two & half days to chase the monsoon. The day started very early while it was still dark as first hour was spent in dodging pot holes filled with rainwater and slow-moving trucks. And there after, it was just the empty wide road. Wet roads and small patches of water along the road indicated that it had rained overnight. There was a good hope of soaking in the monsoon. First stop of the day was Shivamogga – half day reserved for the marriage. As the number on the milestone started coming down, rain pickup up slowly. What started as a light drizzle near Bhadravathi turned to heavy downpour in Shivamogga. Hour hand on the clock moved slowly towards 4 in the evening, but it looked as if rain was not going to stop. With already few hours lost, I decided to head out to soak in the monsoon. But instead of chasing the monsoon the next two and half days, it turned out to be traversing along the river Tunga from its confluence with river Bhadra back to its origin.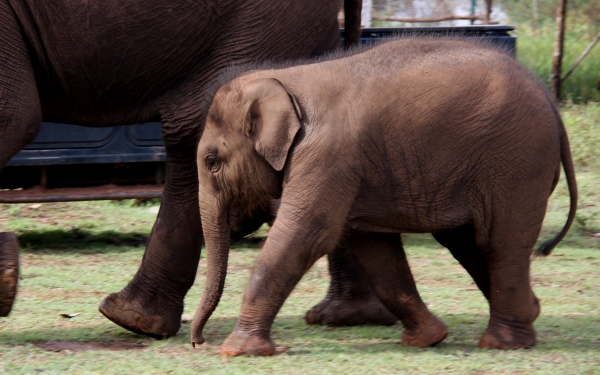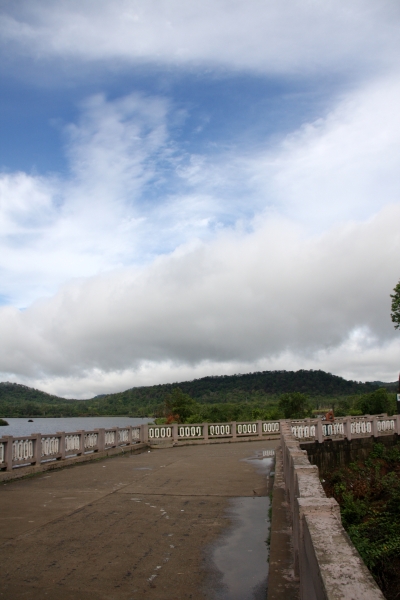 Bad roads and rain don't make a good combination. After suffering few kilometers of chaotic traffic and pot holes, there was an empty road in front of us. With green paddy fields on either side of the road, it looked as it was from a movie scene. The milestone said 5KMs to Koodli, the place where rivers Tunga and Bhadra become one and flow as Tungabhadra. It was still pouring when we reached the end of the road, with two rivers coming from either side of us and few steps leading us to the confluence. Thanks to the rain, the place was deserted and temples were closed. Rivers were in full flow, the relentless rain didn't allow much time to spend there. With Sun going down in the west, it was time to return to Shivamogga and call it a day. Hopefully I get to spend more time when I am there next.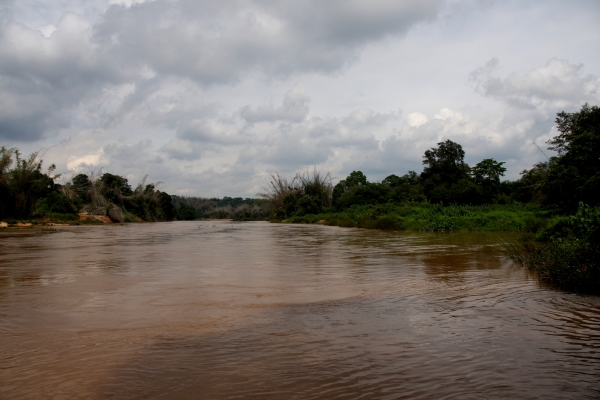 The way it rained on day one, I was looking forward to a fun-filled drive. But it was a false hope. Nest two days turned out to be completely dry and summer Sun started catching up slowly. Journey there after from Shivamogga was south bound, almost along the river Tunga. First stop of the day was Gajanur dam across the river Tunga (officially called Tunga dam). With a vast expanse of water in front of us, the cool breeze negated the heat and made slightly pleasant time. The dam is partly open to visitors and can walk on the check dam to some distance. From the dam we hopped on to next stop, Sakrebailu. Situated a kilometer upstream from the dam, Sakkarebyle elephant camp is a training camp and houses a number of elephants. While there were couple of naughty baby elephants, it was fun to watch them as they were trying to run away from the water and mahouts to avoid getting bathed. Our journey further took us to Mandagadde, a tiny island in the middle of the river is home for migratory birds. Most common birds in Mandagadde bird sanctuary are egrets, darters and cormorants. An hour journey from the bird paradise, we were sitting on the steps of the river at Hariharapura. A drastic change in river which was in full flow compared to my previous visit (where we had crossed the river by foot). A dip in Tunga and we called it a day at Agumbe (slightly away from the banks of Tunga) after witnessing the magical sunset.
Day three drew us back to the river, to Sringeri. While it was flowing fiercely at Hariharapura, the same river looked so calm and soothing next to the temple. After spending couple of hours and lunch at Sringeri, Gangamoola was calling us. Gangamoola is the place where three rivers, Bhadra and Netravathi along with Tunga originate from. A drive away from the river for sometime in the forest range of Kuduremukha range was a welcome change. But owing to shortage of time we drove along towards Horanadu & then homeward bound, without visiting the place. As it began at Koodli, Gangamoola will have to wait for another time. Thus, what was planned as chasing the monsoon turned out to be a wonderful experience of travelling along the river Tunga.