Here comes the detailed log after the teaser.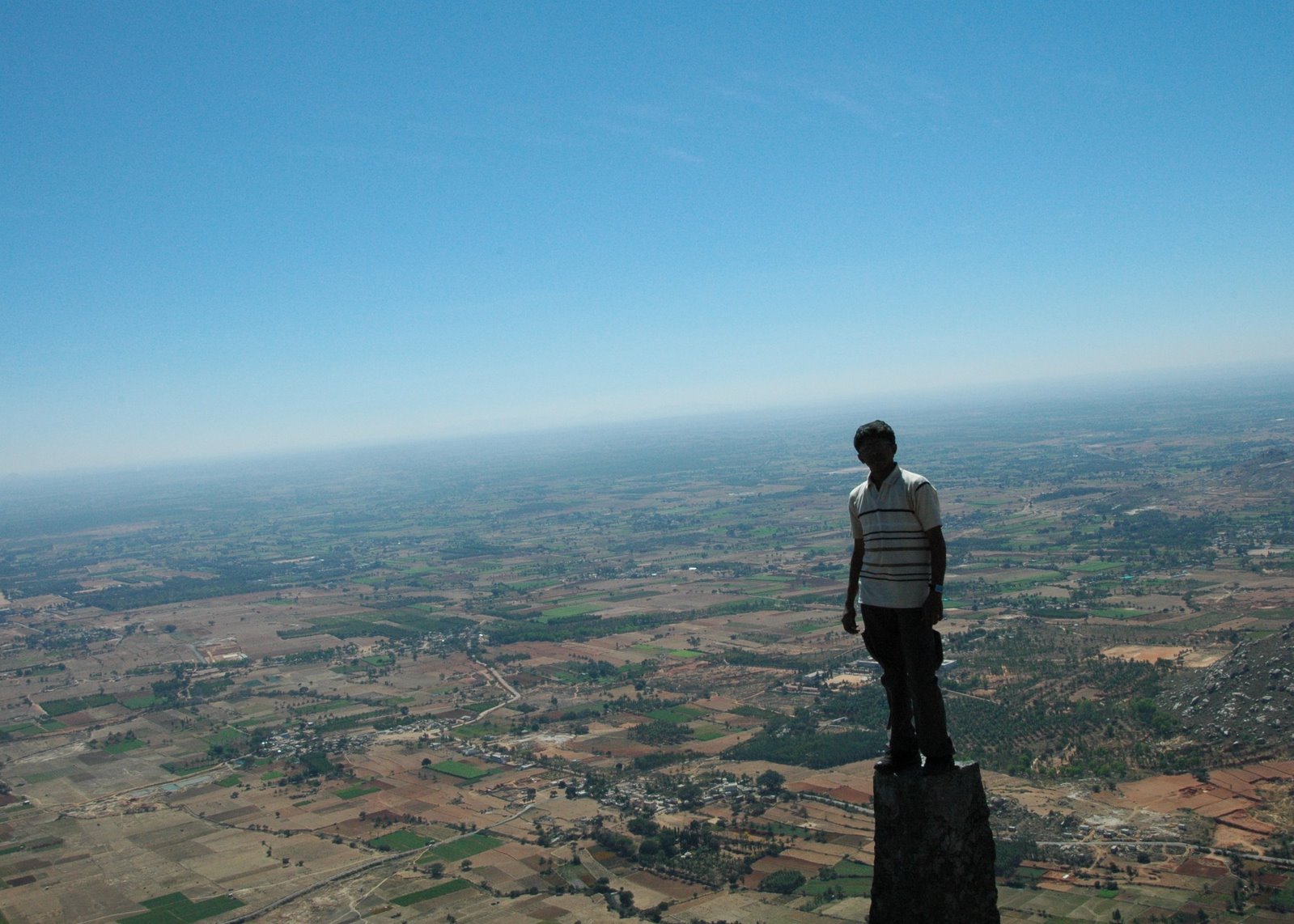 Couple of weeks back, one of my friends Usha had sent me a set of photos of Skandagiri (She got them via mail forwards), which were amazing (selected two of them are here & here). We had no other information than the name of the place and the photos. Google provided a little bit of information about the place, directions & distance. Plan was cooking up for the short trek, and at the same time Kamlesh came up with a plan. So we made it a ride-n-trek day.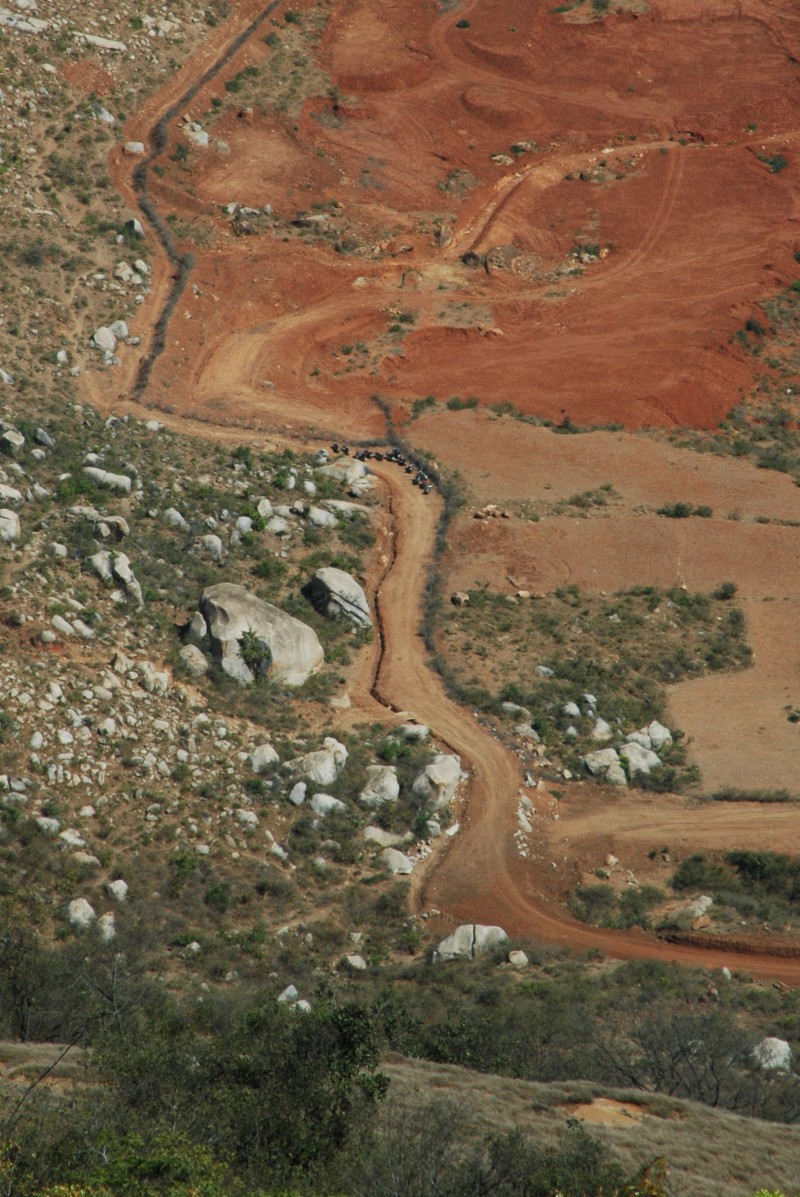 Skandagiri or Kalavarahalli betta is 75 Kms from Bangalore, near Chikkaballapur, a little known place along the Nandi Hills range. The hill is a small one but a steep climb. It took us one and half hours to climb and 45 minutes to come down.
Route: Bangalore – Devanahalli – Chikaballapur – Skandagiri. Take a left turn inside the city, follow the narrow road to reach Papagni Matt which is at the foot of Skandagiri.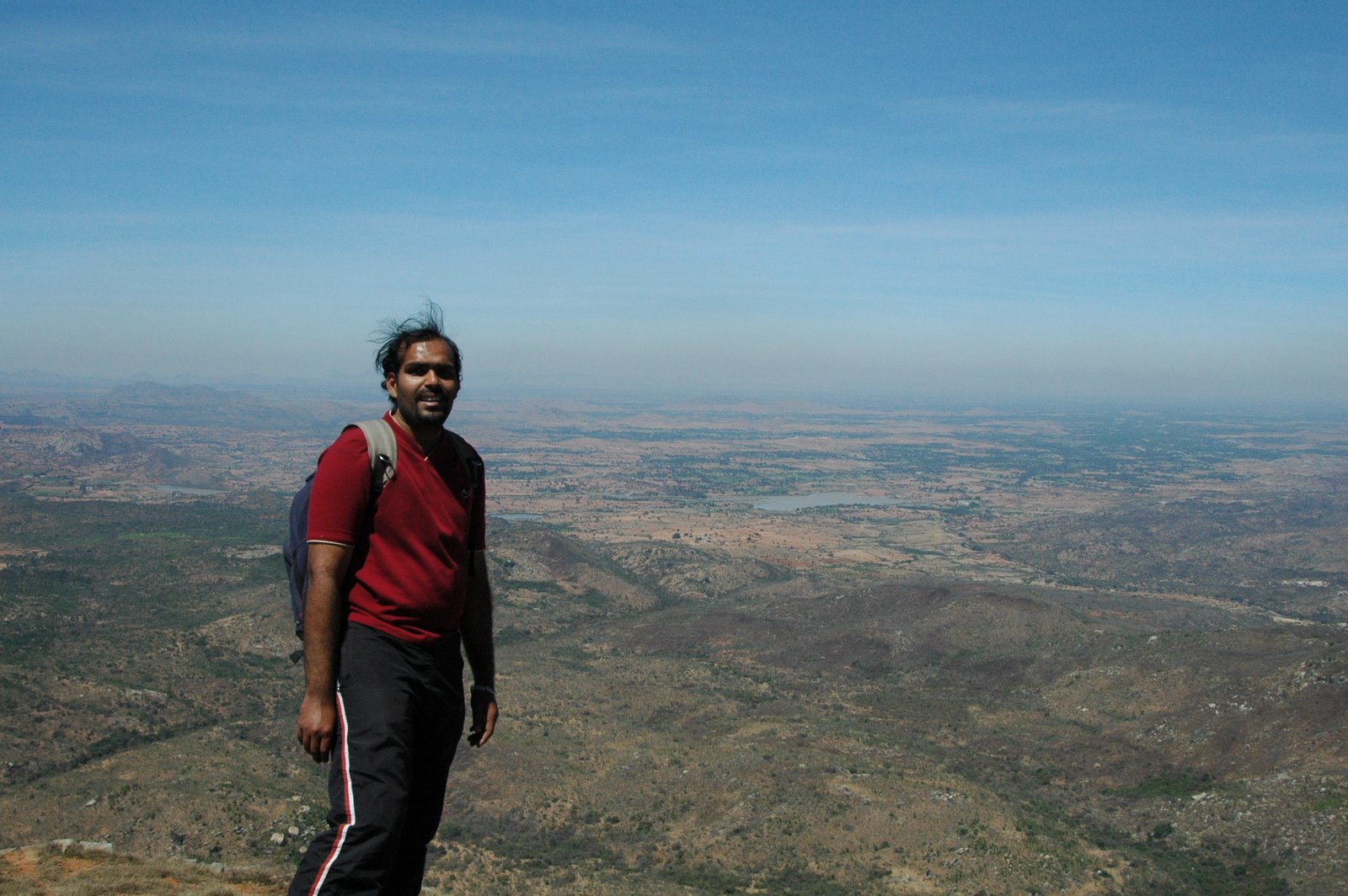 10 bikers on 10 bikes started off at 6 in the morning. Though it was beginning of summer, it was chilling out there. Stopped just before Chikkaballapur for breakfast & coffee. From there Santosh took lead as he had already been there. Reached foothill by 9. None of those 8 lazy bums were ready for the trek, just two of us (Srik & I) took off. It was a tiring climb. Reached summit after lot of stop-overs on the way. View from top was amazing, with 360 degrees of clear sky. Spent a good one hour top and came down, which took us 45 minutes.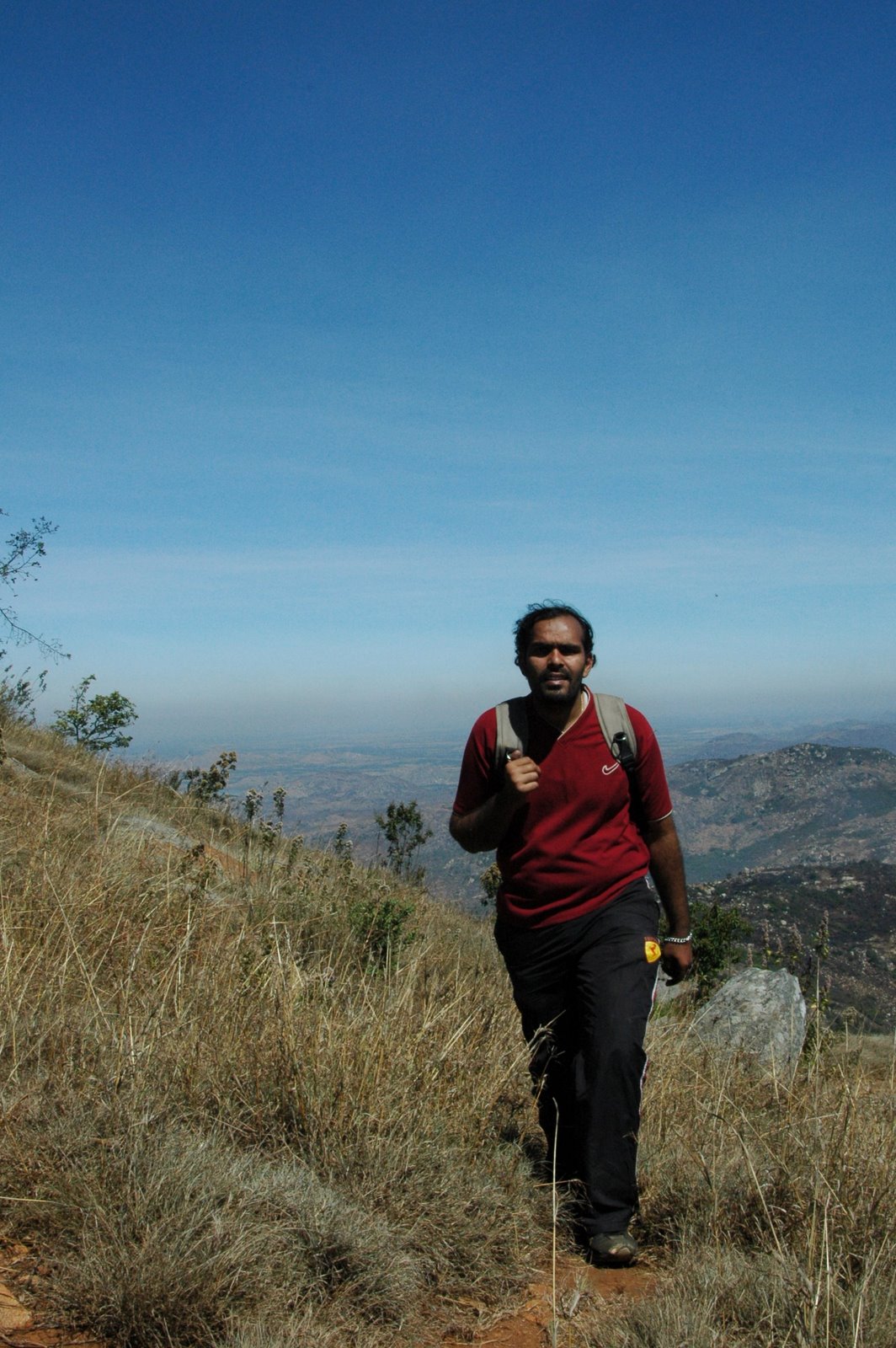 We were hungry and stopped at a dhabha near Devanahalli. After a quick lunch, Srik & I left early as we had to reach Bangalore early.
Distance (from Bangalore): 75 KMs one way.
Food & Water: Get it at the nearby town Chikkaballapur. Not a drop of drinking water available at the peak.
Camping: Can be done. Plenty of flat ground. (That's what I'm planning to do next 😉
Will be there again to catch those lovely clouds 🙂