Journey to Kerala | Wayanad – Day 1 | Wayanad – Day 2 | Wayanad – Day 3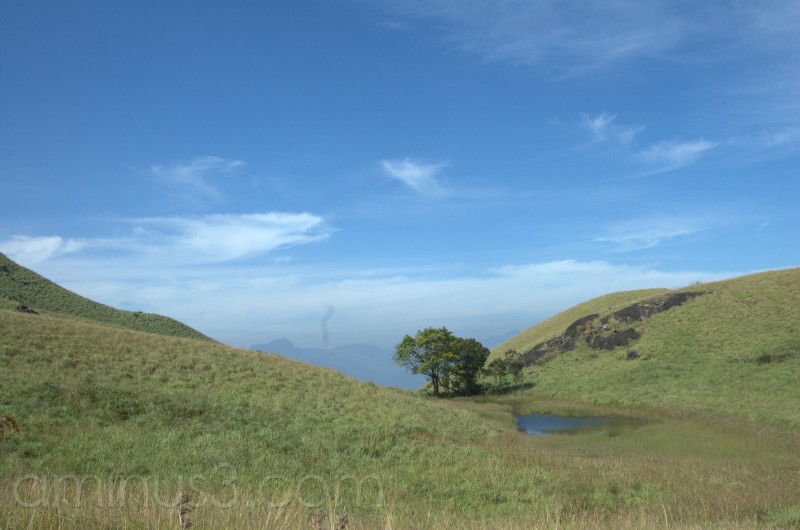 We got up a little bit late on Sunday. Got ready and headed towards Meppadi. Our first destination – Chembra peak, which is the highest peak in Wayanad, at 2100m above sea level. Trekking to the top takes 3-5 hours depending on the trekker. We took 4 hours to reach the top, including an hours break for photo-shoot & resting.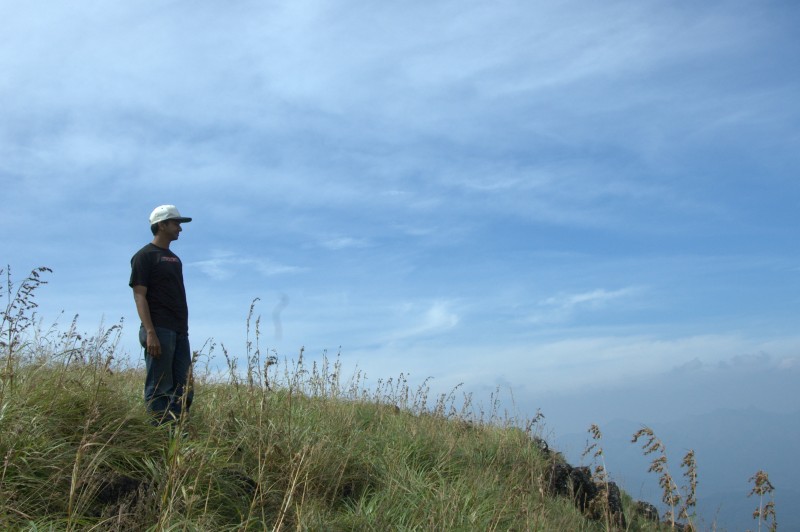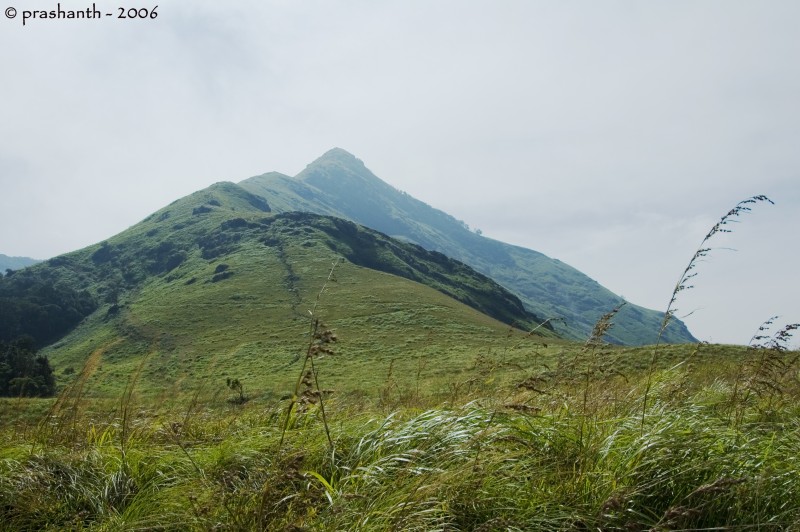 The initial 25% of the trek is very steep. And we have to walk through the bushes. Luckily we were there just 2 weeks after the rainy seasons & were spared by leeches. We stopped at half way mark, the Heart shaped lake & spent more than half an hour. It was a very clear sky, with scattered clouds here & there. Chembra was giving us chance to enjoy the view from up above.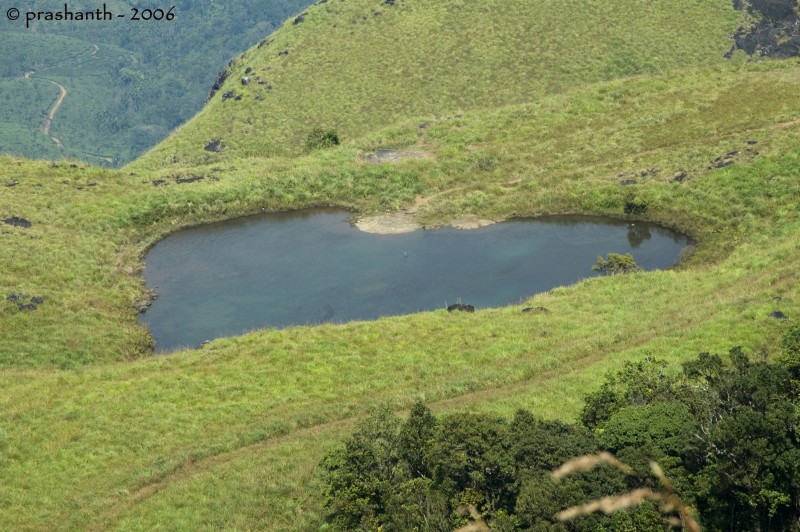 We put on our backpacks and headed towards the top. the final stretch of about 20-25% is also bit steep. And we reached the summit around 1PM. We stayed there for almost an hour – Shashank got busy clicking & I took a short nap :D. View from the top was awesome. It was almost 2PM and we were hungry as we had a light breakfast in the morning and few bread slices while trekking.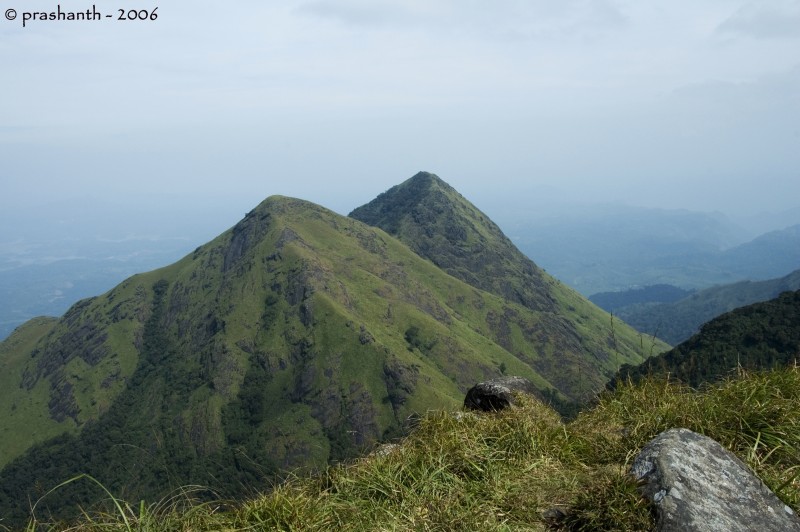 Descent was very quick we took less than 2 hours to come down. We had a late lunch @ Meppadi and headed towards Soochippara falls. In this place, one has to walk down for a kilometer to reach the falls. Though we were tired, we went down to the falls. Sat there in silence watching the water flowing down. It was a refreshing thing to do, just sit and watch.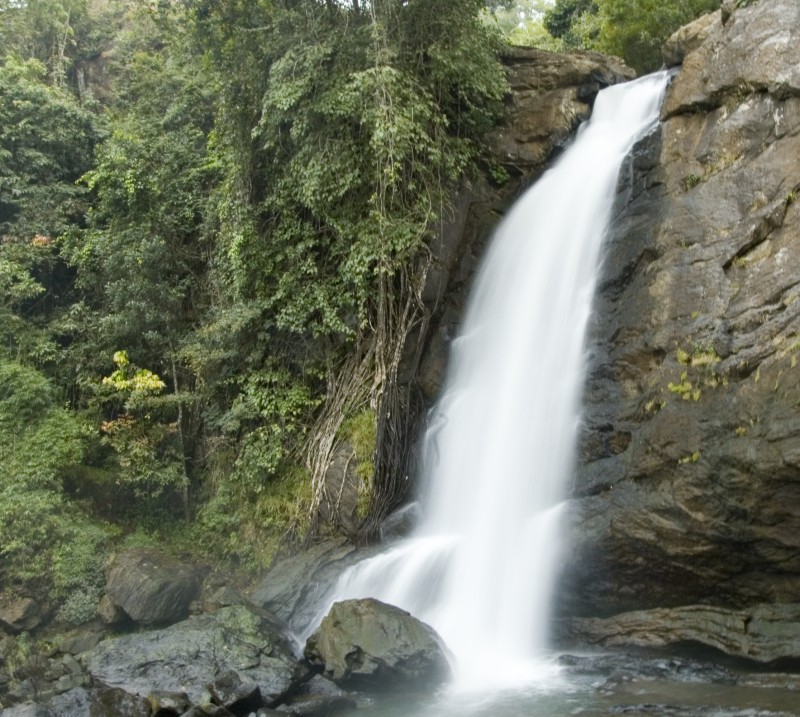 From there, returned to our base-camp, Shashi's place. Packed our luggage, bid Shashi & his family adieu. Caught an overnight Kerala transport bus to Bangalore.
Still there are plenty of places which we didn't visit like Kuruva dweep, Pakshi patalam, Meenmutty falls. But with a good experienced driver Sathish, we were able to visit lot of places in three days. He knows Wayanad region like back of his hand, he took us through lot of short-cuts which saved us a lot of traveling time. If you happen to visit Wayanad in future & plan to hire a jeep, then let me know Sathish is the best person for that. I can give you his contact details.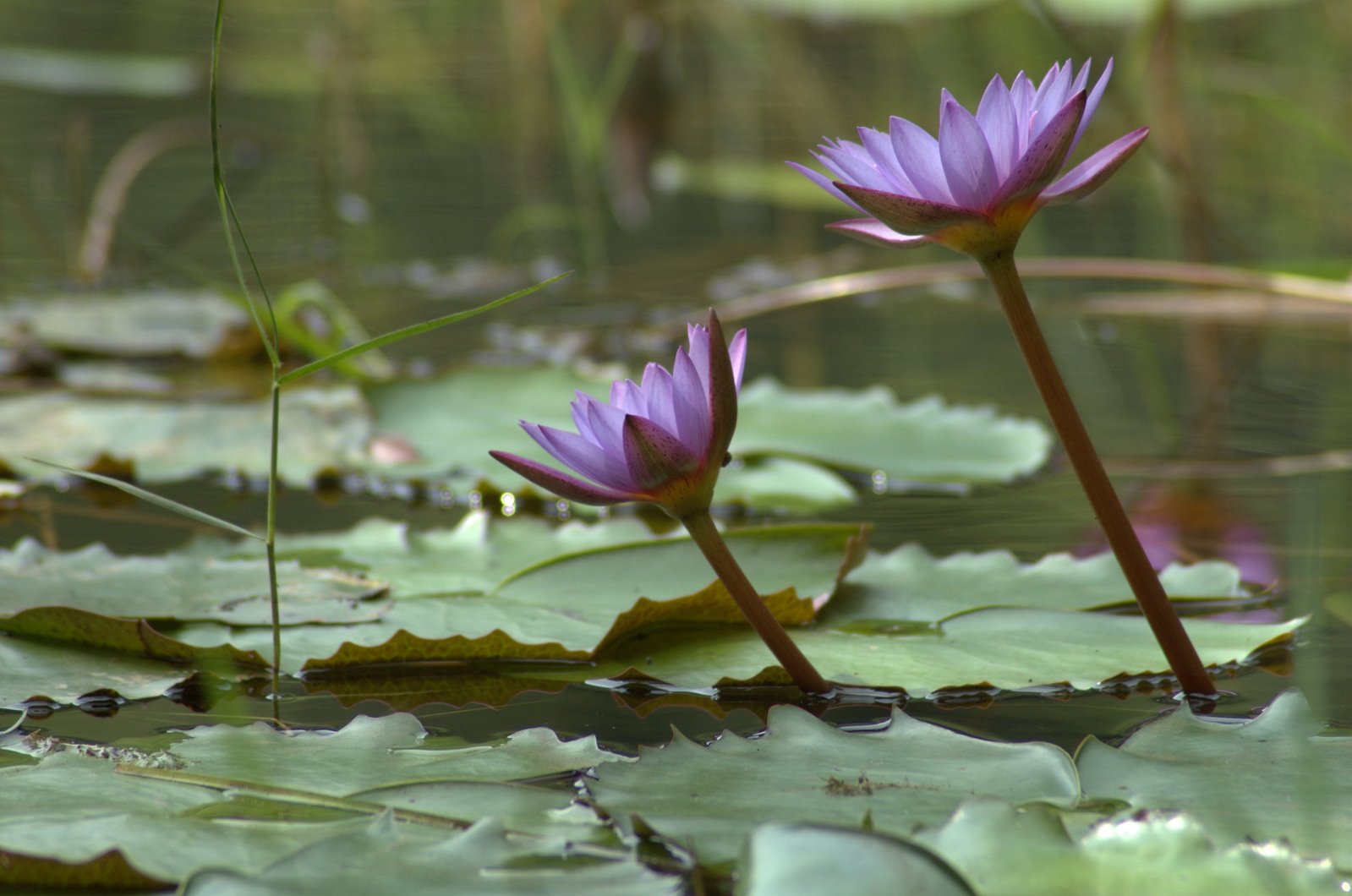 Kerala, I'll be back soon. That is for sure 🙂